Nonprofits
The 7,048 nonprofit organizations that call San Francisco home are an important part of our City's unique fabric. San Francisco nonprofits deliver critical services to support the most vulnerable in our communities and enrich and expand our appreciation of diverse arts and cultures.
The City relies on a large number of nonprofits to help make San Francisco great – 690 nonprofit organizations received City payments for goods and services in Fiscal Year 2015-16. Nonprofit businesses employ 17% of the City's workforce in a wide range of jobs including doctors, lawyers, artists, counselors, executives, educators and more.
The Office of Economic and Workforce Development (OEWD) is committed to supporting the long-term health of the San Francisco nonprofit sector. This page is designed to help nonprofit organizations navigate a variety of tools and resources that can help your nonprofit start, stay and grow in San Francisco.
Additionally, through its Business Development Division OEWD provides assistance to nonprofits including:
Business Development: Access to an extensive network of nonprofit resources and referrals, focused to the needs of the individual business, as well as training and education referrals suited to the arts, education, social service, community development and other nonprofit industry clusters.
City Liaison: Specialized assistance in navigating city government including permitting and zoning questions and assistance, single point of contact at the city to coordinate services.
Workforce Services: Assistance with employee recruitment, subsidized job training for new hires and skills upgrading, specialized assistance in navigating city government including workforce requirements for the City's nonprofit vendors.
Real Estate: Site selection, relocation and expansion assistance with guidance towards areas which are zoned and appropriate for nonprofit uses including social service, health clinics, childcare, arts  and/or institutional use.
Total Square Feet in the Nonprofit Sustainability Initiative Pipeline
New, Nonprofit-Owned Space
---
Nonprofit Resources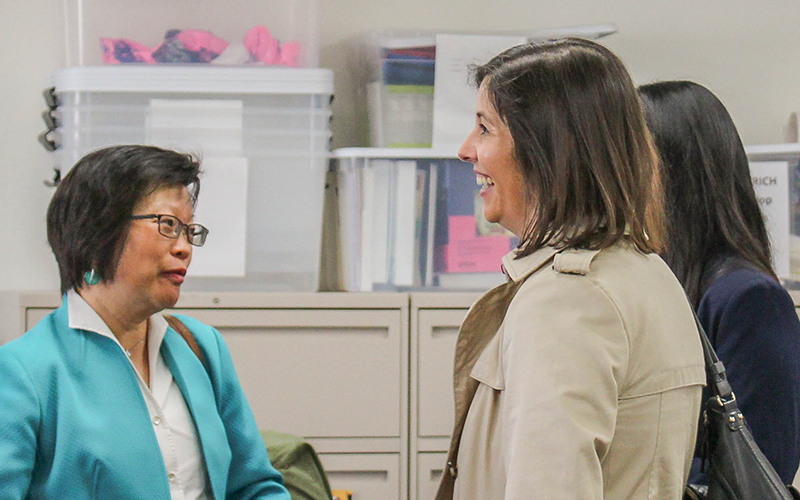 Nonprofit Space Stabilization
Technical and Financial Assistance
Support for organizations seeking long-term leases and permanent affordable space

Mayor's Nonprofit Sustainability Initiative
As part of the Mayor's Nonprofit Sustainability Initiative,OEWD has worked with the Northern California Community Loan Fund to launch two new programs to support organizations seeking long-term leases and permanent affordable space.
The new programs have three components:
Nonprofit Space Investment Fund: $4.25 million over two years for seed funding to help nonprofits acquire permanent space and to incentivize philanthropic investment in space stabilization. Eligible nonprofits may apply for the lesser of $1 million or 25% of project costs to support acquisition. 
Nonprofit Space Stabilization Program: $1,455,000 to address urgent needs by providing grants for one-time costs to help nonprofits navigate space transitions and activate underutilized space. Organizations with leases for 3-4 years may apply for grants up to $50,000 for professional services (architectural, engineering, legal); rent stipend; moving expenses; or furnishings, fixtures, and equipment. Organizations with leases of 5 years or longer may apply for grants up to $75,000 for the expenses listed above as well as tenant improvements.
Technical Assistance for Nonprofits: i

ndividual organizations facing displacement or barriers to growth may be eligible to apply for technical assistance services through the Nonprofit Space Stabilization Program. Assistance offered in the program includes financial planning, space planning, identifying/evaluating potential sites, negotiating leases or purchase agreements, developing construction budgets and project timelines, and analyzing potential funding sources. 

Technical Assistance for Shared Spaces: Northern California Community Loan Fund (NCCLF) will build skills of nonprofits seeking to better understand and evaluate shared space opportunities, articulate a shared space vision, and achieve shared goals. Cohorts of two or more organizations may apply. Cohorts will be asked to identify a set of shared goals, which may include one or more of the following: below market or stabilized rents, reduced cost and/or higher-quality shared services and amenities, a level of intentional collaboration between organizations, centralized services or program offerings.
Nonprofits interested in applying for assistance can visit ncclf.org/sfsustainability for program details, deadlines and eligibility guidelines, and to register for information sessions.The next deadline for nonprofits interested in technical assistance is September 8th. View the announcement of Round 1 awardees.
 
---

Nonprofit Displacement Mitigation
To learn more about how City departments are working to assist nonprofits facing displacement, please see the following:
In October 2013, the SF Board of Supervisors' Budget and Legislative Analyst released a report on the impact that increasing rents are having on San Francisco nonprofits.

In May 2014, a Working Group on Nonprofit Displacement comprised of City departments and nonprofit stakeholders released a report and set of recommendations on how the City can better help nonprofits facing displacement.

Between 2014 and 2017, the Nonprofit Displacement Mitigation Program administered over $2.25 million in financial assistance grants. Technical assistance helped 76 organizations secure leases of three or more years, occupying over 435,000 square feet of space with an average lease term of 7 years.Securing long-term homes for San Francisco's nonprofits has also resulted in retentiuon of 2,005 full-time and 839 part-time jobs citywide.

Staff members from OEWD, the Mayor's Office of Housing and Community Development, and the San Francisco Arts Commission participated in Northern California Grantmakers' Nonprofit Displacement Report and community briefings, an ongoing effort to address nonprofit displacement regionally.  

OEWD staff have supported efforts to activate city assets for nonprofit use, including the Geneva Car Barn, 35-45 Onondaga Avenue and 167 Jessie Street
---

Learning the Landscape - Real Estate 101
---
Learning the Landscape - Capital Projects & Campaigns
---
Long-Term Office Space Needs
If your nonprofit organization is looking for long term office space, you may be eligible for assistance from one of the City programs listed above. A number of online tools can also help you search for long-term office space, including Loopnet, 42Floors, Rofo and Craigslist.
---
Short-Term Office Space Needs
Looking for short-term space to hold a meeting, conference or community event? Liquid Space and Peerspace are services to help businesses and organizations interested in short-term uses find space to meet their needs.
---
Performing Arts Spaces
Bay Area Performing Arts Spaces is a searchable database of performing arts venues and facilities in the greater Bay Area for performances, classes, workshops, auditions, rehearsals, special events and more.
---
Co-Location & Space Sharing
Increasingly, businesses facing rising office rents are exploring co-location, co-working and other space-sharing arrangements. As noted in the Working Group on Nonprofit Displacement's 2014 report:
Organizations can benefit from partnering together to search for shared space; organizations that might not be large enough or have the scale necessary to rent space may benefit from joining up with one, two, or more other organizations that are aligned in terms of interest and mission. Organizations may also be able to maximize space by sharing certain back office functions such as finance, human resource, and IT. Organizations can also explore the possibility of co-working and sharing the same workspace, following the model in use by smaller commercial start-ups that share desk space, often in incubator spaces.
A 2011 report published at gsa.gov outlines space-saving alternative workspace solutions such as telecommuting, hot desks and hoteling, and includes several benchmark organizations with examples of office sqft used.
For more information on best practices in nonprofit shared space and services, please visit the Nonprofit Centers Network, which offers a number of publications and webinars on space-sharing.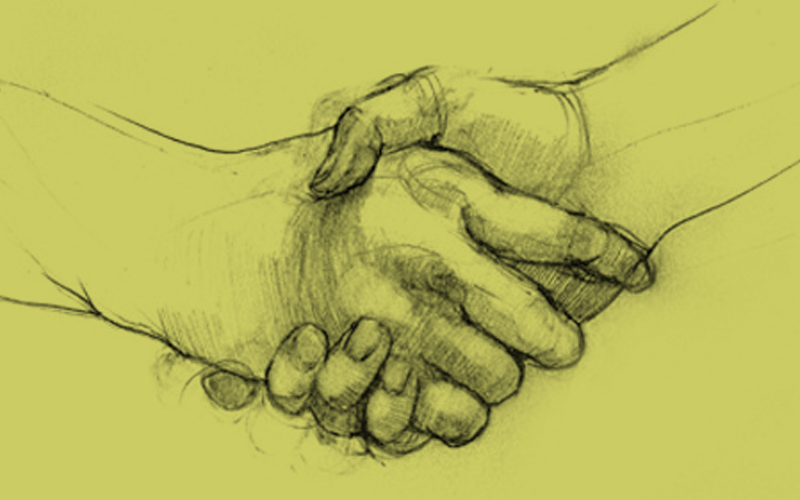 Strategic Restructuring
Increase effectiveness or improve nonprofit's financial health through partnership

Nonprofit Impact Accelerator
As part of the Mayor's Nonprofit Sustainability Initiative, OEWD has worked with partner agencies and La Piana Consulting to launch a new program, the Nonprofit Impact Accelerator. The Nonprofit Impact Accelerator was created for nonprofits who seek to increase effectiveness or improve their financial health through partnership. For many nonprofits the path to long-term stability and greater impact has included strategic restructuring such as co-location, administrative service partnerships and joint programming. Organizations of all sizes can use partnership to respond to change, but need dedicated resources to successfully explore and evaluate opportunities.
The Nonprofit Impact Accelerator will provide:
Advice and assessment to nonprofits considering strategic alliances, partnerships and next steps
A knowledge base of toolkits, research, and best practices along with in-person learning sessions
Referrals to skilled, experienced service providers including pro bono legal assistance and experienced paid consultants specializing in nonprofit strategic partnerships; and
Technical assistance grants to selected nonprofits to explore a long-term or permanent strategic collaboration.
More information, resources, and case studies are available at oewd.org/impact-accelerator.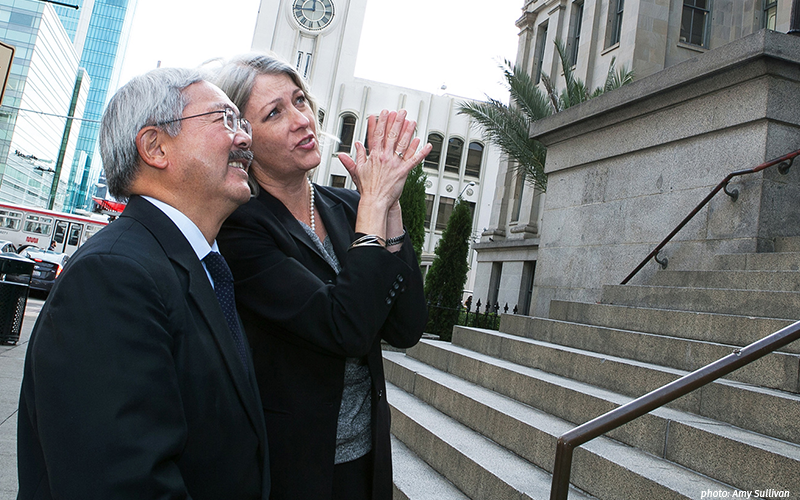 City Government Resources for Nonprofits
Tools and resources to assist San Francisco nonprofits offered by the City and County of San Francisco.

Board Governance and Financial Management
The Office of the Controller's 
Citywide Nonprofit Monitoring and Capacity Building Program
 resources include a page of 
Resources for Nonprofits
 with helpful links to capacity-building tools for financial management, board governance, understanding cost allocation and other relevant topics.
---
Curriculum Development & Program Assessment
The Deparment of Children, Youth & Their Families has consolidated tools for curriculum development and program assessment, as well as other resources.
---
Environment & Energy Efficiency Incentives
SF Environment offers a number of programs for nonprofits to improve energy efficiency. Case studies and free consultations can help nonprofits understand the financial incentives available and potential long-term savings.
For information about lighting upgrade incentives, visit SF Energy Watch or call the Energy Watch Hotline at 415.355.3769 to schedule a free energy assessment
SF Environment offers free Zero Waste consultations to reduce garbage costs, and has a number of resources on its website for event producers and businesses. Call 415-355-3700 for a consultation
Through the Public Utilities Commission's GoSolarSF program, nonprofits can receive support to explore and install solar energy systems..
---
Funding Opportunities
A number of City departments regularly announce funding opportunities for San Francisco nonprofits. For more information about current RFP and grant opportunities, please see each department's web site below:
---
Family Friendly Workplace
 The Department on the Status of Women offers resources for implementing a 
Family Friendly Workplace
 initiative.
---
Furniture and Office Supplies
The 
City & County of San Francisco Virtual Warehouse
 is an online system maintained by the Department of the Environment to help facilitate the reuse of City goods and equipment. In addition to City departments, the Virtual Warehouse is also open to non-profits.
---
Job Incentives & Recruitment
If you are growing and thinking about creating a new job, the 'Jobs Now!' initiative can assist you with posting and recruiting for a new position. You may be eligible for partial reimbursement of wages when you create a new, permanent job. Call 1 (877) JOB1-NOW for more information on how to register.
---
Qualifying as a City Vendor
Nonprofits interested in seeking City contracts must qualify to do business with the City. The Office of Contract Administration has created a useful page explaining 
how to become qualified to do business with the City
.
---
Neigborhood-specific Business Assistance
Depending on your location (and where your organization provides services), you may be located in or provide services to a neighborhood that is part of Mayor Lee's 
Invest in Neighborhoods
, an inter-agency partnership to strengthen and revitalize neighborhood commercial districts by deploying economic development services and other resources.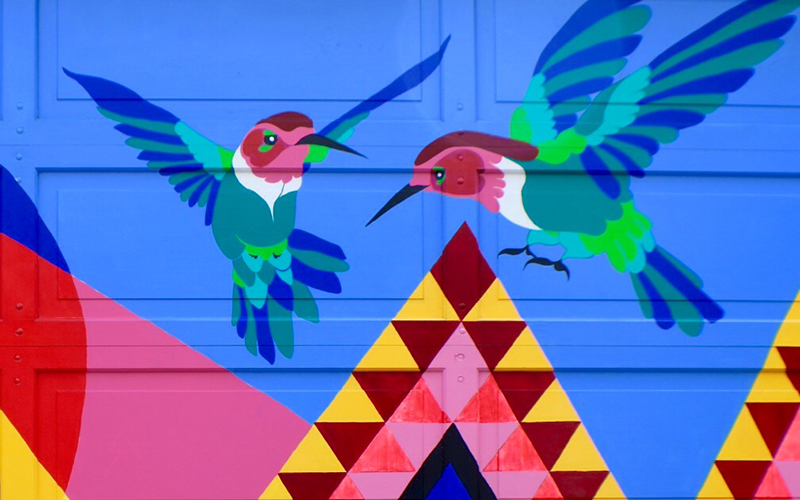 Additional Resources
Starting a Nonprofit, Organizations Supporting Nonprofits & Private Sector Resources

Organizations Supporting Nonprofits
The following organizations provide a variety of resources to San Francisco nonprofits:
---
Private Sector Resources for Nonprofits
 Eligibility guidelines for private sector businesses vary, please contact the business with questions about eligibility. If you have a suggestion for a nonprofit resource, please send it to lex.leifheit@sfgov.org.
---
Starting a Nonprofit
---

Contact
For information and direct assistance, contact the Business Development team members listed below.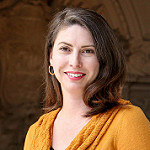 Note: While every effort has been made to include only high-quality resources, OEWD does not supervise all of these organizations and does not guarantee the quality of the information or services they provide.  
Number of registered nonprofits courtesy of the State of California Franchise Tax Board, https://www.ftb.ca.gov/businesses/Exempt_organizations/Entity_list.shtml. List last updated April 17, 2017.