About Us
Our Mission
The Office of Economic and Workforce Development (OEWD) advances equitable and shared prosperity for San Franciscans by growing sustainable jobs, supporting businesses of all sizes, creating great places to live and work, and helping everyone achieve economic self-sufficiency.
OEWD's programs are responsible for strengthening San Francisco's many diverse neighborhoods and commercial corridors, creating a business climate where companies can grow and prosper, and ensuring a continually high quality of life for all San Franciscans.
By providing one point of contact for a variety of essential City programs and services, OEWD's goal is to ensure that San Francisco will always be what it is today: one of the best places on the planet to live, work, and play.
Business Attraction and Retention: Attracting and retaining businesses, with an emphasis on key industry clusters.
Small Business Assistance: One-stop resource center providing information and resources for start-ups and expanding small businesses
Workforce Development: Overall strategic coordination for the City's workforce system, including implementing job training programs aimed at providing residents (particularly those with multiple barriers to employment) with access to today's jobs.
Joint Development: Managing major public-private development projects to maximize long-term public benefits, including affordable housing, jobs and economic development, and open space.
Neighborhood Development: Facilitating the revitalization of commercial corridors in economically disadvantaged neighborhoods and creating Community Benefit Districts (CBD) throughout the City.

Filming and Production: Promoting San Francisco as a film destination to filmmakers and spurring additional City revenue and jobs by attracting and facilitating film productions.

International Trade and Commerce: Increasing international business opportunities in the City, fostering San Francisco's award-winning Sister City program and attracting and expanding international airlines in partnership with San Francisco International Airport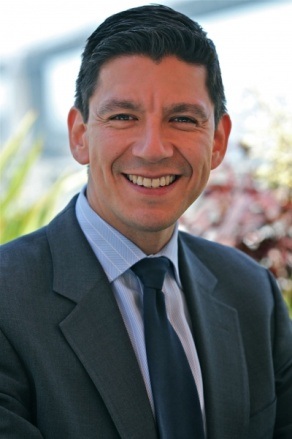 Joaquín Torres is the Director of the San Francisco Office of Economic and Workforce Development. Appointed by Mayor London Breed in 2018, Joaquín leverages resources across City departments to create opportunities for all and maximize equitable economic and social impact for the benefit of San Franciscan communities, residents, businesses and neighborhoods. In pursuit of these goals, OEWD provides citywide leadership and coordination for workforce development, business development, neighborhood economic development, film, small business and development planning.
Joaquín is also the President of the San Francisco Housing Authority Commission, leading the oversight body as the Authority and City implement a re-envisioning process to rehabilitate over 3,400 units of public housing with $750 million in improvements, leading to the transfer of ownership to affordable housing providers to best serve low-income communities.
Previously, Joaquín has served as Director the San Francisco Invest in Neighborhoods initiative, Director of the Mayor's Office of Neighborhood Services, and Liaison to the San Francisco Latino and American Indian communities and to Supervisorial Districts Nine and Eleven. He is a current participant in the Government Alliance for Racial Equity program and serves as Chair of the Equity, Diversity and Inclusion Committee for the American Conservatory Theatre (A.C.T.). Joaquín is a graduate of Stanford University and New York University's Tisch School of the Arts. He lives in the Outer Mission with his wife, Ruibo Qian.