About Us

OUR MISSION
The Office of Economic and Workforce Development (OEWD) advances equitable and shared prosperity for San Franciscans by growing sustainable jobs, supporting businesses of all sizes, creating great places to live and work, and helping everyone achieve economic self-sufficiency.
OUR SERVICES
OEWD's programs are responsible for strengthening San Francisco's many diverse neighborhoods and commercial corridors, creating a business climate where companies can grow and prosper, and ensuring a continually high quality of life for all San Franciscans.
By providing one point of contact for a variety of essential City programs and services, OEWD's goal is to ensure that San Francisco will always be what it is today: one of the best places on the planet to live, work, and play.
DIRECTOR'S BIOGRAPHY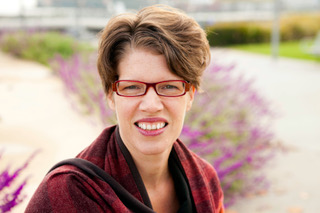 Kate Sofis is the Director of OEWD.
She is an internationally-regarded leader in equitable urban economic development. Her experience integrates a uniquely diverse background in entrepreneurship and innovation, manufacturing, creative, and technology industry expertise, workforce development, real estate development, and local and regional economic development strategy. Kate was the co-founder and CEO of SFMade, a public-private initiative that has helped catalyze a resurgence in local manufacturing and diverse employment in San Francisco. She also recently served as a member of San Francisco's COVID-19 Economic Recovery Task Force.
ORGANIZATIONAL CHART