Ann Weeby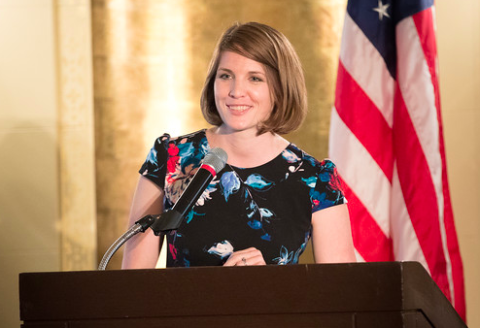 Ann works to make a more diverse, inclusive, and equitable workforce that improves the lives of individuals and the companies that employ them. She currently serves as Director, Workforce Innovation at Salesforce connecting underserved populations to technology job training and employment opportunities. 
Ann began her career as an enlisted member of the Army National Guard. She served in Mosul and Kirkuk Iraq in 2003-04 and her primary roles were as an administrator, lead convoy driver, project lead for the Department of Engineering and Housing, and Army liaison to the Airforce. 
After her service, Ann earned a dual Bachelor's degree in Marketing & Sociology from Western Michigan University. She's used the leadership and construction skills that she learned in the military to build playgrounds and increase volunteerism around the country at the non-profit KaBOOM. Prior to joining Salesforce, Ann connected homeless veterans to life-changing careers at Goodwill of Silicon Valley. She currently serves on the San Francisco Veterans Affairs Commission and the board of the non-profit Iridescent.
Ann lives in the Inner Sunset with her husband and son where they can be found volunteering or playing in Golden Gate Park.