April 7th 2017: First Source Hiring Program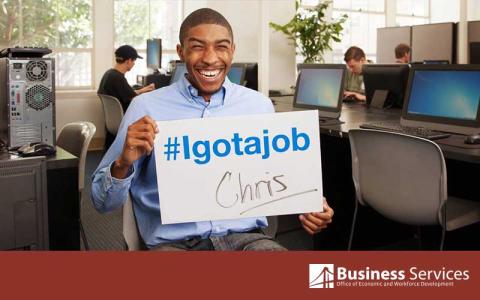 Business Services
Office of Economic and Workforce Development (OEWD)
Business Services
April 7th 2017
Daily Job List
These opportunities are made possible by the First Source Hiring Program.
In order to be considered, please submit resumes of qualified candidates to sfjobs@manpower.com as a MS Word document and indicate in the subject line which position(s) they are applying for.
All positions are located in San Francisco unless otherwise stated.
Administrative/Clerical/Front Desk
Fehr & Peers- At Fehr & Peers, we are a team of entrepreneurial individuals empowered to collaborate, innovate, and develop creative solutions that improve communities. We provide planning and engineering services associated with all modes of transportation. This opportunity was made possible by the San Francisco Municipal Transportation Agency Contract Compliance Office's Employee Training Program.
Administrative Assistant
$21-25 per hour (full time)
Deadline to apply: April 20th 2017
Qualifications:
A high school diploma (or equivalency) and preferably one to two years of administrative support experience
Proficiency with Microsoft products, including Word, Excel and Outlook
Proven ability to complete detailed assignments accurately
Excellent organizational skills with the ability to work with minimal supervision
Ability to learn, communicate, and perform in a fast-paced, deadline-driven environment
Ability to handle confidential information with a high level of discretion
Exhibits professional demeanor and has professional written and oral communication skills
Is a motivated self-starter, ambitious, dependable, and reliable
Can identify problems and provide solutions
Responsibilities:
Maintain a pleasant, organized and an efficient office environment by stocking supplies, tidying common areas, and maintaining office equipment
Open and distribute daily mail, ship packages
Order office, kitchen and equipment supplies
Coordinate logistics for special events;  Order food, set-up and clean-up
Reconcile invoices for common office supplies and services (ie Staples, FedEx, Office Credit Card)
Organize and maintain office-wide filing systems (paper and electronic)
Support workflows for accounts payable including scanning and logging expenses
Support workflows for production projects (i.e. print reports, coordinate deliveries, etc.)
Assist in the orientation of new employees
Participate in a companywide administrative group focused on collaboration and enhancing administrative services
Assist administrative team with general office workflows and provide general administrative support as needed