CityBuild Academy Spotlight - Sean Sullivan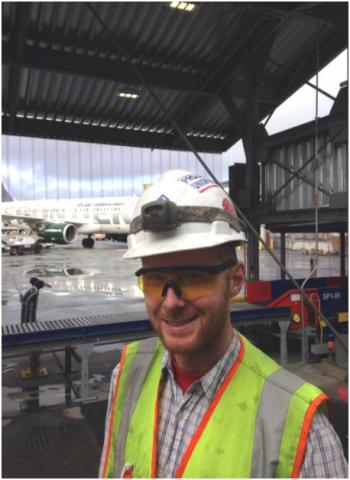 Veteran and Cycle 23 CityBuild Academy Graduate
Sean Sullivan served in the Army in various capacities and duty locations for close to seven years. He is a graduate of Cycle 23 of the CityBuild Academy and is now working at SFO. We are grateful that Sean was willing to share his experience with CityBuild with us, and to follow is an excerpt from our interview with Sean:
How did you get involved with CityBuild Academy, what did you do prior to enrolling in the program, and what was your experience like while at CityBuild?
"After getting out of the Army, I spent time figuring out what my new career would be.  After soul searching, I realized that going into a hands-on physical work would be the most personally rewarding.  CityBuild fell into my lap when I was attending a counseling session with my EDD Veteran Assistance coordinator. She asked me what I wanted to do now that I was out, and after saying construction, she noted the CityBuild program to help break into the trades.  I went to an info session that CCSC hosted and signed up right then and there.
CityBuild was a great experience that much of my Army training had prepared me to excel in.  The basics such as right time, right place, right uniform, and right attitude were all carry-overs for me.  The program was challenging in the new knowledge I knew I had to absorb in order to stand out.  This was a great building on what I already knew to be successful.  The best thing CityBuild did for me was to explain how the construction culture worked so that there wouldn't be surprises going in.  Having instructors with years of union experience is an important feature that this program needs to hold onto.  Also, meeting representatives of the different trades as well as prior graduates was very informative and helped me make my choice in trade."
What would you recommend to other veterans who might want to apply and join the CityBuild Academy?
"For veterans who are interested in CBA, do it!"