Finding Opportunity in a Booming Tech World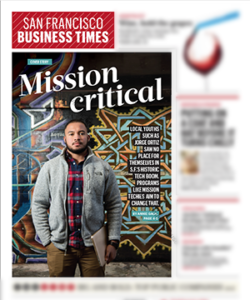 Mission Economic Development Agency (MEDA) is a community based organization located in San Francisco's Mission District. Since 1973, MEDA has worked to improve economic and social conditions for San Francisco's low- and moderate-income residents, with primarily Latino families as their target population and client base. In partnership with OEWD, MEDA offers programming that encourages our City's youth to be empowered and involved in industries, such as tech.
Through MEDA's Mission Techies program, local youth Jorge Ortiz found an opportunity to be a part of the booming tech world in San Francisco.
"Coming from a low-income community, I was never really exposed to [the tech industry]. I thought I wasn't meant for school, plus I was working 40 hours per week. I thought you had to be a mathematician to do coding."
Today, Jorge is teaching HTML to other youth and continues his education in technology.