Central Market
The Central Market Community Benefit District (CMCBD) is a non-profit, community-based organization formed in 2006. The CMCBD strives to improve the overall cleanliness and safety of the district with the goal of increasing pedestrian activity, strengthening existing small businesses and cultural institutions, attracting new investment, and improving quality of life.
Annual Investments
Public space beautification
Public safety
District identity and streetscape improvements
Location
Market St., between 5th and 9th on the South side; and between 5th-6th and 8th-9th on the North side.
Downloads
District Map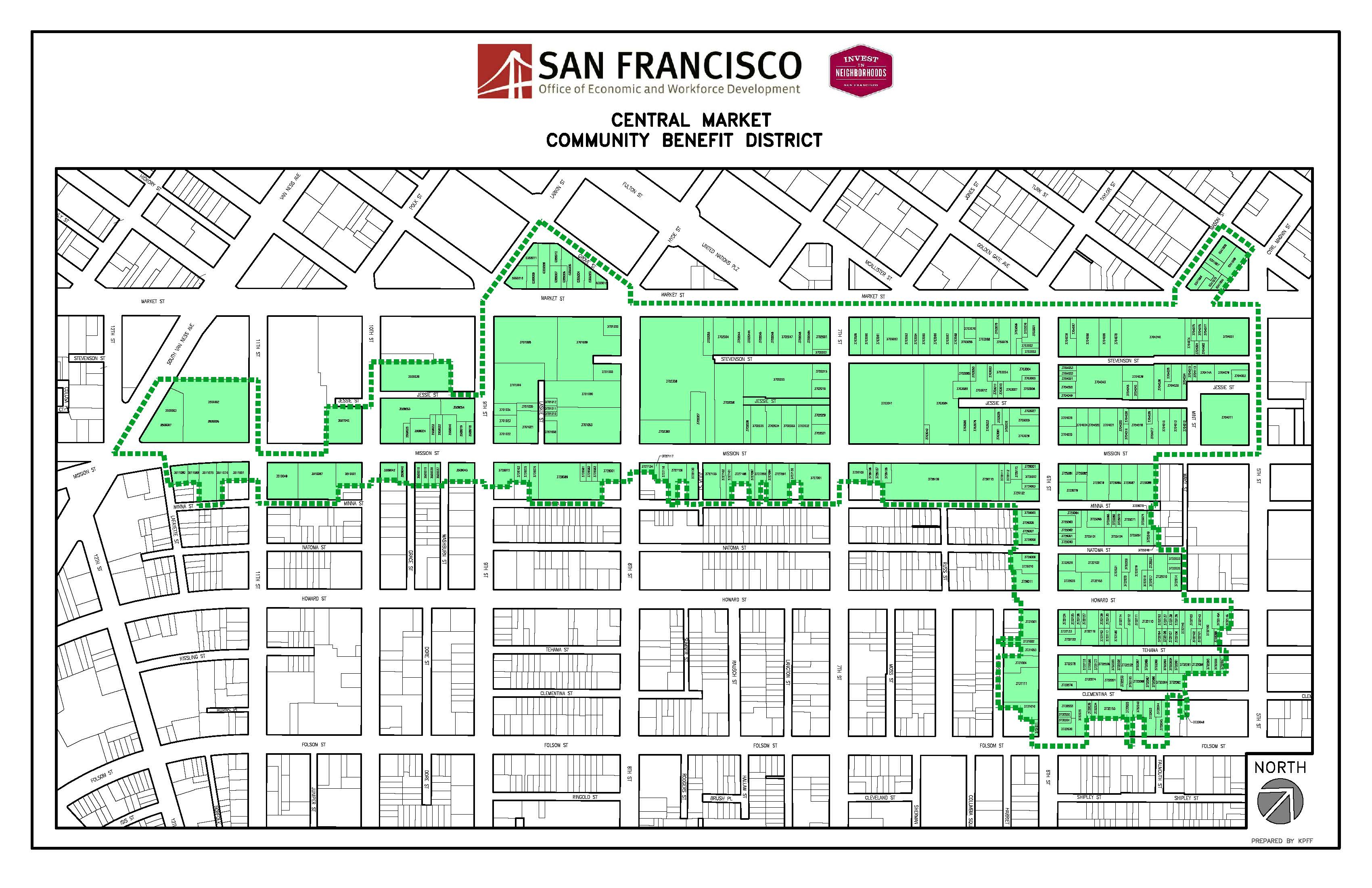 Please click the following link for a PDF version of the map.
Contact
Tracy Everwine, Executive Director 
teverwine@central-market.org  
www.central-market.org/  
415-957-5985
901 Market Street, Suite 490, 
San Francisco, CA 94103