COVID19 Outreach
COVID-19 OUTREACH MATERIALS
Click on a link below to view current and past COVID-19 materials from OEWD. You can also download and request printed posters, flyers and other collateral for free from the City. View the complete COVID-19 toolkit here.
JOB BOARD

Many employers are still hiring during this time. View job openings below and subscribe to any of our lists to receive the latest job board email.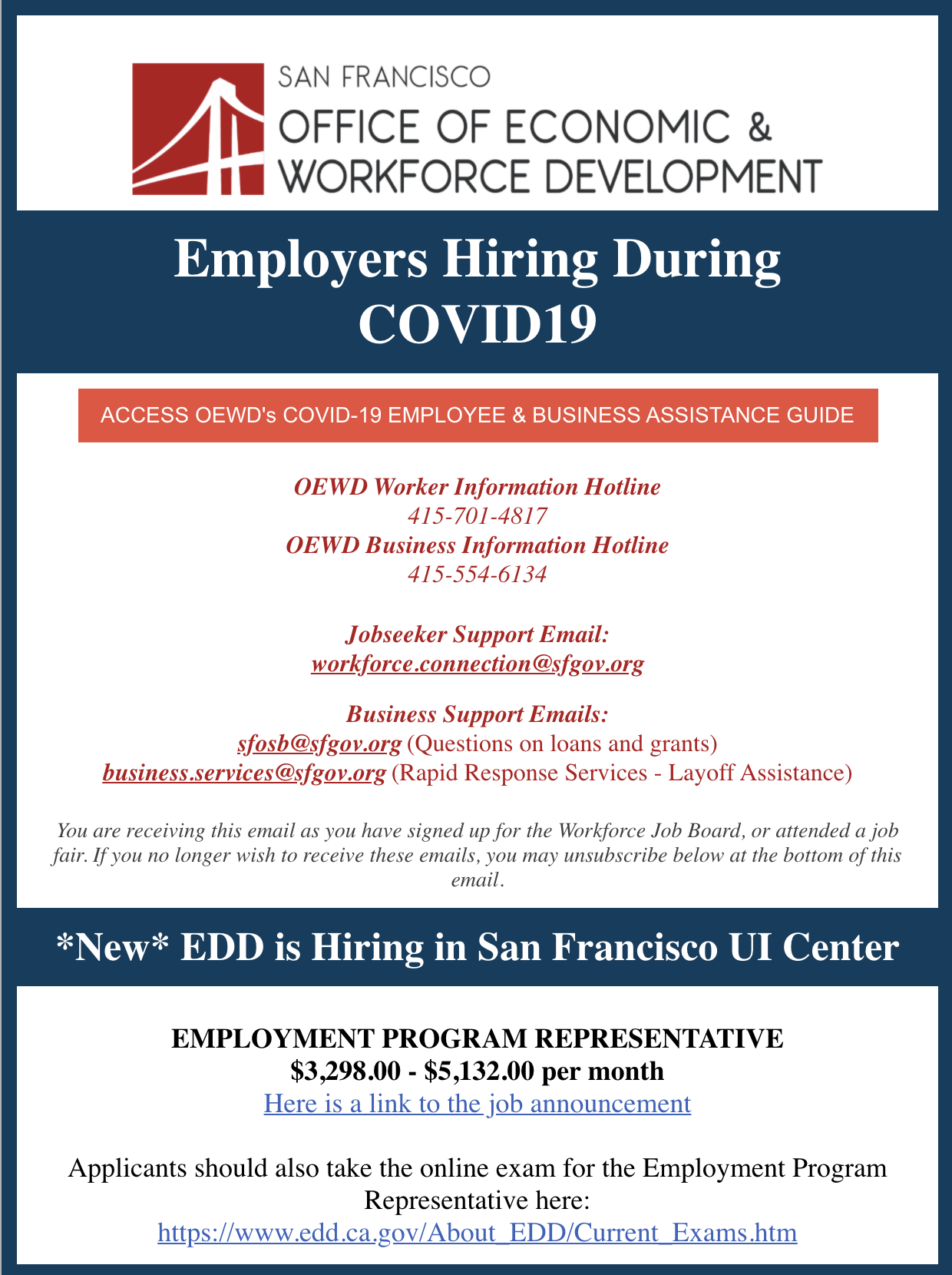 FLYERS

Business Guide for Curbside Pickup
- Key Requirements and Best Practices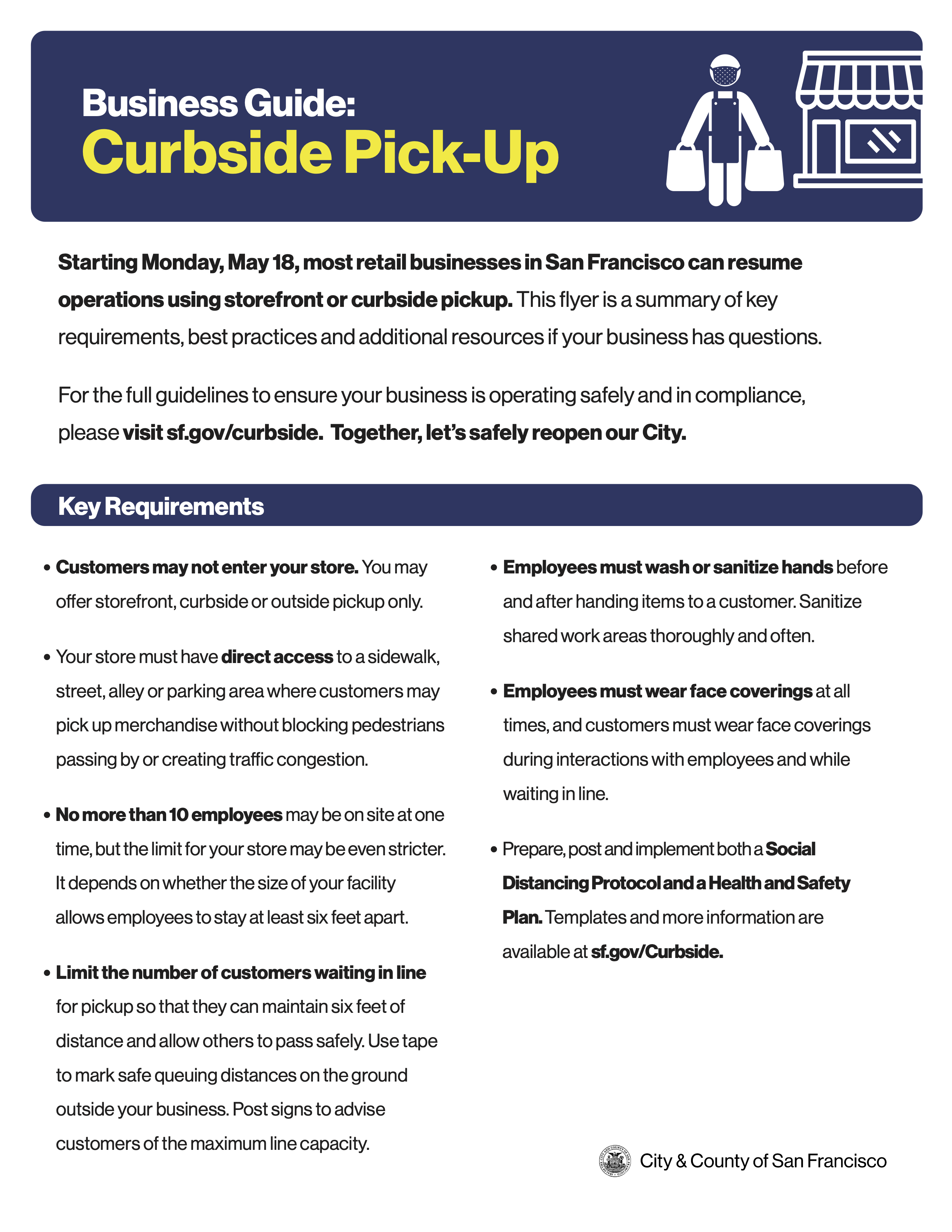 العربية
|
中文
|
ENGLISH
|
TAGALOG
|
РУССКИЙ
|
ESPAÑOL
|
TIẾNG VIỆT
General Information Flyer
3/13 Small Business Resources
Note: the 1st round of the Resiliency Fund is now closed, go to our COVID-19 Business page for the latest resources and information.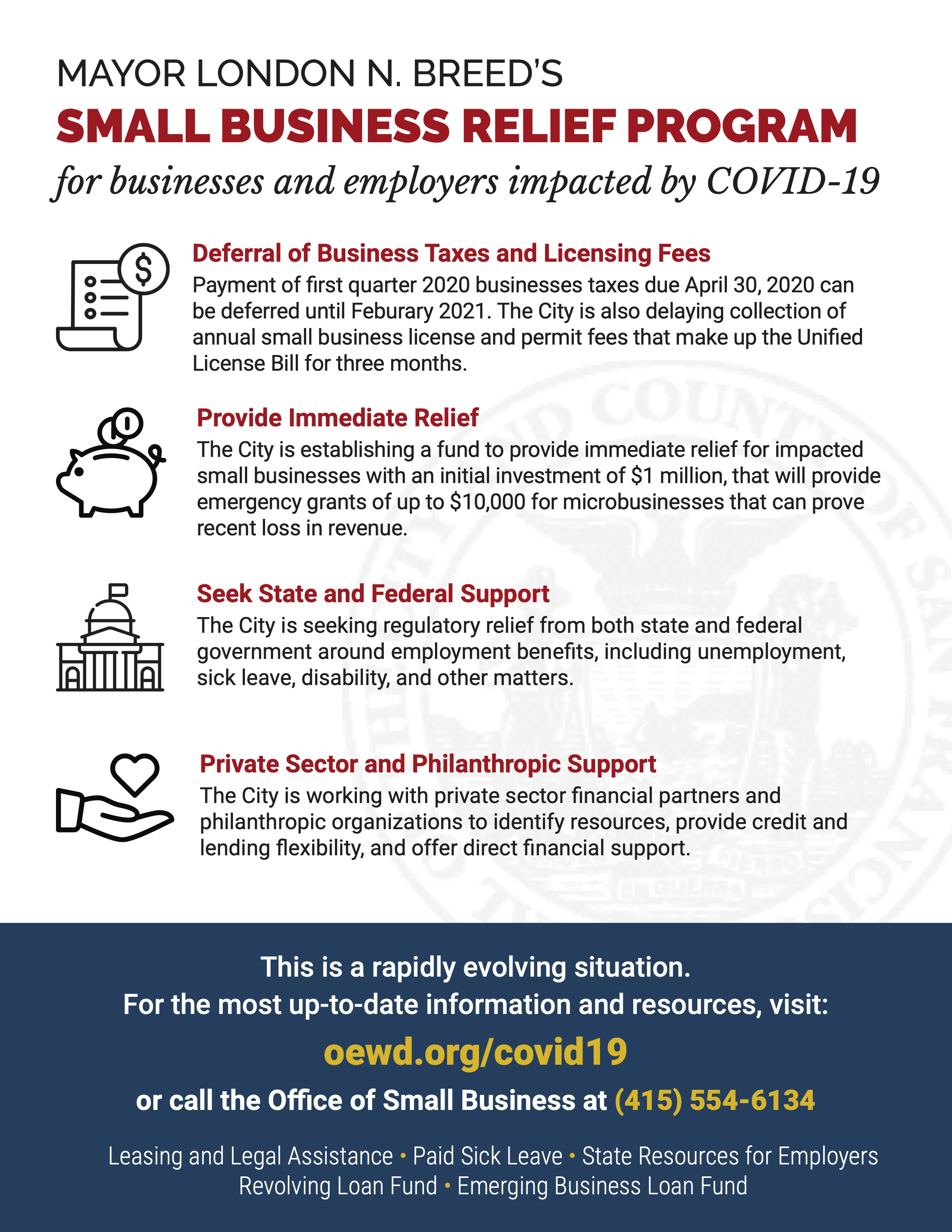 3/13 Employee Resources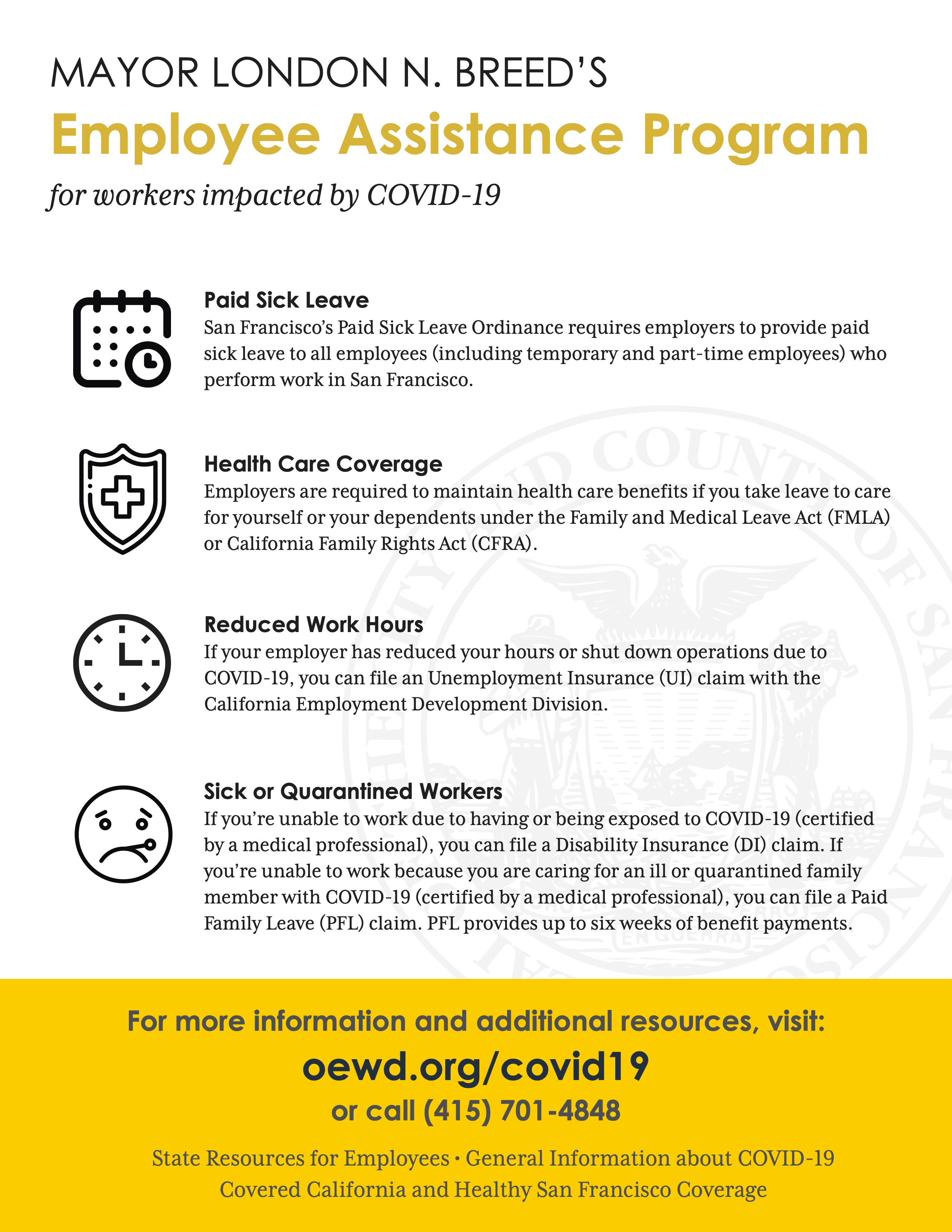 Rapid Response Virtual Webinars
Webinars with expert answers to live Q&A's for Businesses and Employees are available every Tuesday and Thursday. Register for a session here.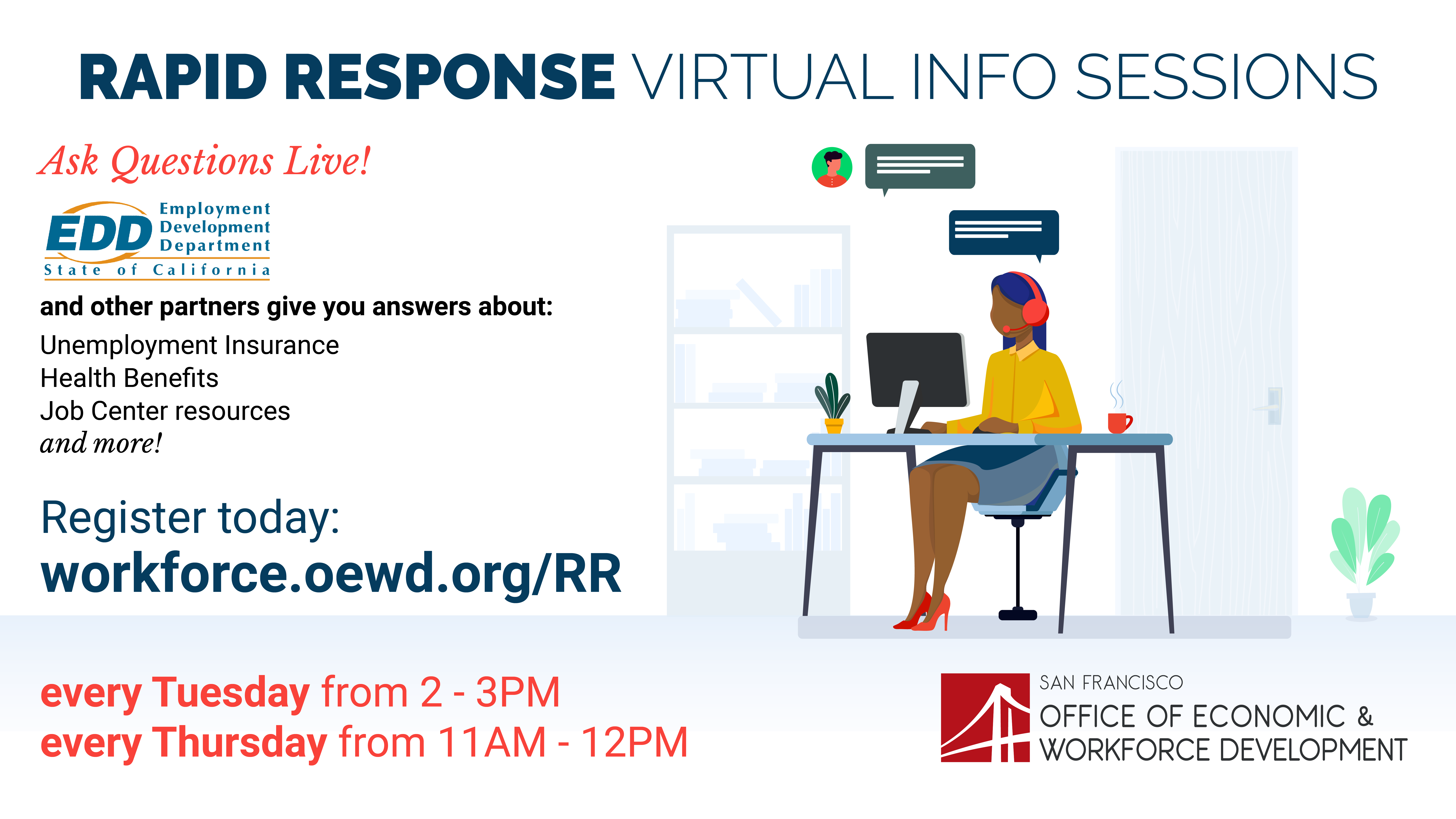 PAST NEWSLETTERS