Discover Polk
Established in 2018, the Discover Polk Community Benefit District is situated in the Polk Gulch, an area known for its diverse restaurant, coffee shops, and independent small businesses.
Annual Investments
Cleaning and maintenance services
Streetscape enhancements
Marketing and district branding
Business retention and recruitment efforts
Location
The Discover Poik Community Benefit District boundaries encompass 535 parcels and covers approximately 14 whole or partial blocks bounded by Polk Street, California Street, Broadway, and Van Ness Avenue.
Downloads
District Map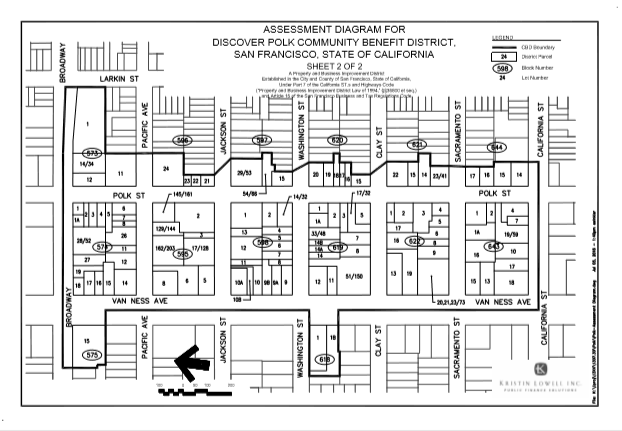 Please click the following link for a PDF version of the map.
Contact

Iana Dikidjieva, Chief Operating Officer
iana@discoverpolk.org
https://discoverpolk.org