Downtown
Established in 2019, the Downtown Community Benefit District is the newest CBD in the City. Initiated in 2007, the original Financial District CBD was stopped short by the Great Recession of 2008. Developed by a coalition of property and business owners, the Downtown Community Benefit District includes two of the oldest continuous business districts in the City (Financial and Jackson Square) and will fund special benefit services over and above what the City already provides.
Annual Investments
Cleaning and maintenance services
"Live Well, Live Safe" program
District identity and streetscape improvements - banner programs and public art displays
Destination marketing
Location
The Downtown Community Benefit District boundaries encompass 669 parcels and covers approximately 43 whole or partial blocks. It is generally bounded by the Embarcadero, Spear, Battery and Sansome Streets on the east, Pacific Avenue, and Washington and Sacramento Streets on the north, Kearny and Montgomery Streets on the west, and Howard Street and the south side of Market Street on the south,  
Downloads
District Map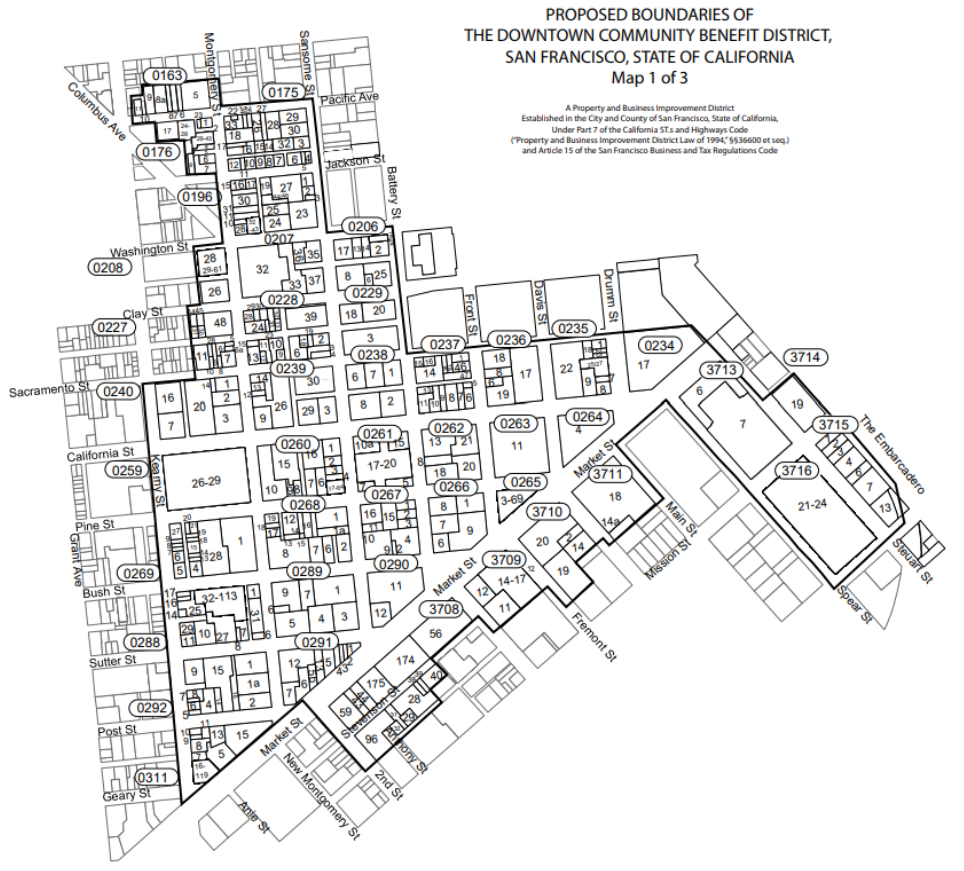 Please click the following link for a PDF version of the map.
Contact
Marco LiMandri, Downtown CBD Consultant
marco@newcityamerica.com