Fisherman's Wharf
Established in 2006, the Fisherman's Wharf Community Benefit District aims to beautify and promote the district as a leading recreation, entertainment and tourist destination. Situated along the Port waterfront, the Fisherman's Wharf CBD includes 105 privately owned properties and 56 business tenants.
Annual Investments 
Sidewalk operations & beautification projects
District identity
Streetscape Improvements
Marketing
Emergency Preparedness
Location
Fisherman's Wharf commercial and mixed-use area.
Downloads
District Map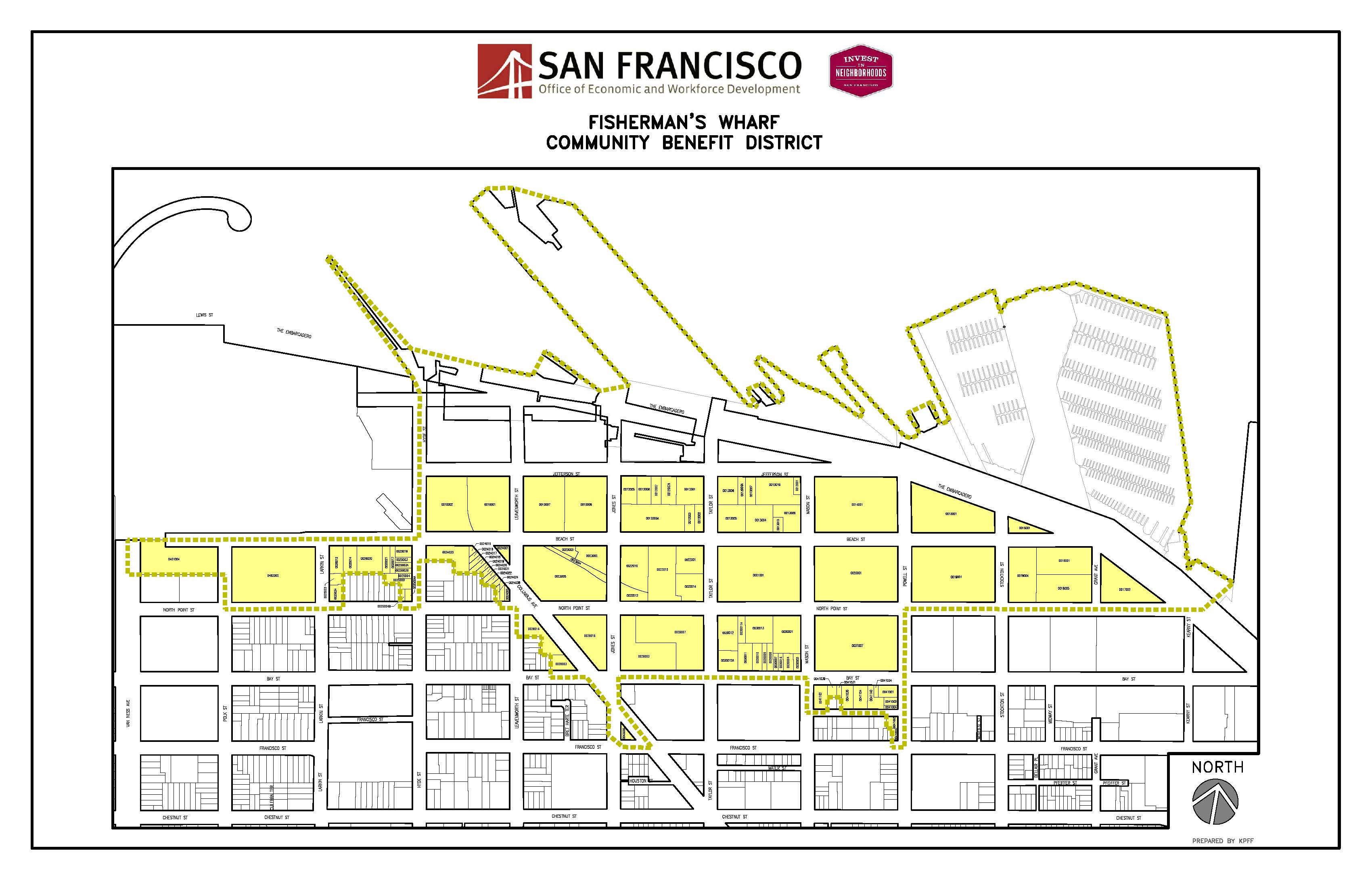 Please click the following link for a PDF version of the map.
Contact
Randall Scott, Executive Director 
www.visitfishermanswharf.com/  
http://www.fwcbd.com/ 
415-673-3530
2801 Leavenworth Street, Suite B-16, 
San Francisco, CA 94133