Greater Rincon Hill/East Cut
The Greater Rincon Hill Community Benefit District was established in July 2015 for a 15 year period. It encompasses the Rincon Hill and Transbay areas. These neighborhoods are transitioning from primarily commercial-industrial use into the City's new downtown - an energetic mix of sleek residential and commercial towers, historic properties repurposed for modern living and working, small businesses and corporate headquarters, and new parks and greenspaces anchored by the "Grand Central Station of the West": the Transbay Transit Center and its 5.4 acre rooftop park. The Greater Rincon Hill Community Benefit District is currently the City's largest special assessment district with over 3,300 parcels.
In 2017, the governing board of the Community Benefit District unanimously voted to rename the CBD to The East Cut Community Benefit District in an effort to be inclusive of all neighborhoods within its service area. 
Annual Investments
Community Guides
Street Safety
Neighborhood Cleanliness
Neighborhood Parks and Greenspace Management
Special Event Programming
Business Promotion and Economic Development
Location
The district runs generally from Steuart Street to the east side of Second Street and from the north side of Mission Street south to I-80. It sits adjacent to the Yerba Buena CBD.
Downloads
District Map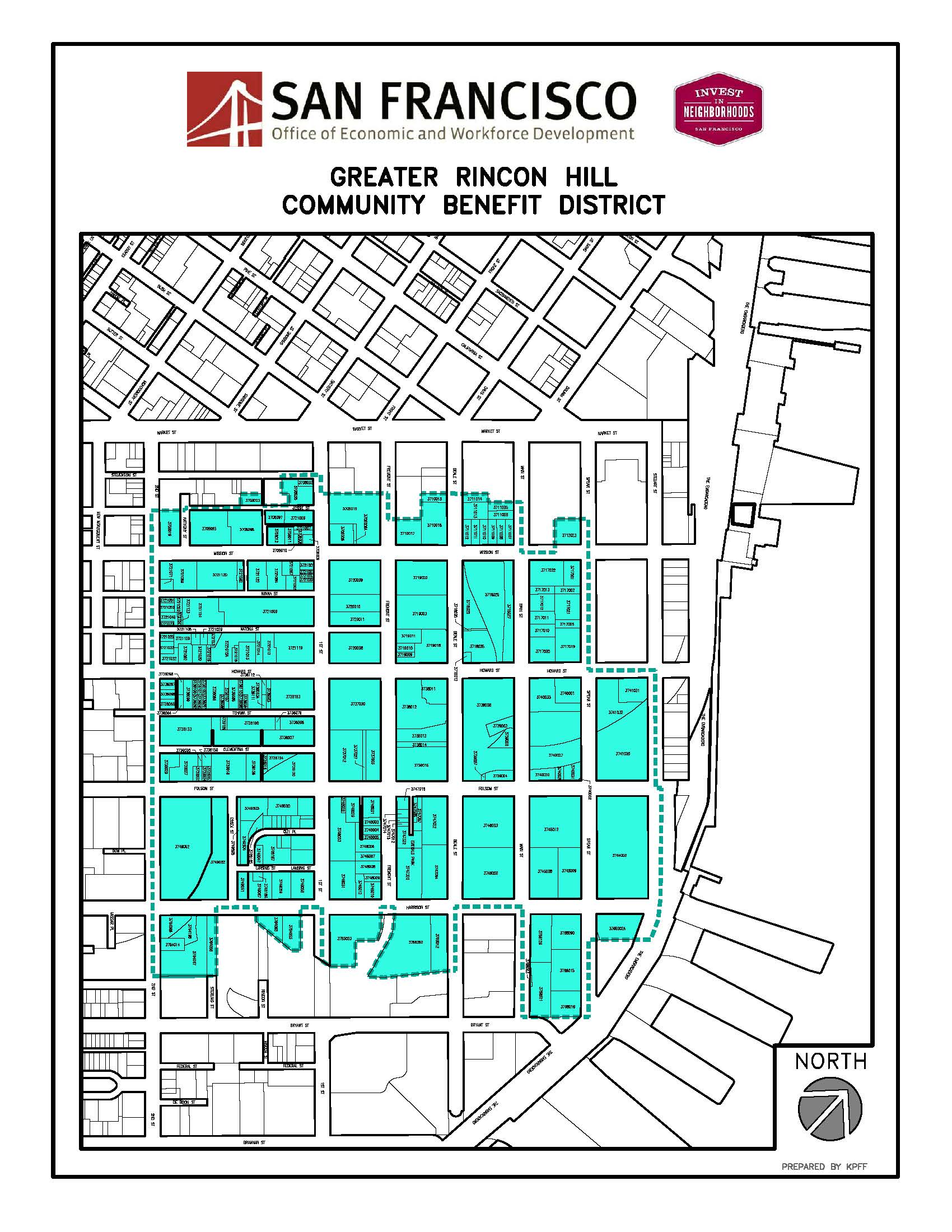 Please click the following link for a PDF version of the map.
Contact
Andrew Robinson, Executive Director 
arobinson@theeastcut.org 
www.theeastcut.org  
415-536-5880
160 Spear Street, Suite 230,
San Francisco, CA 94105