Home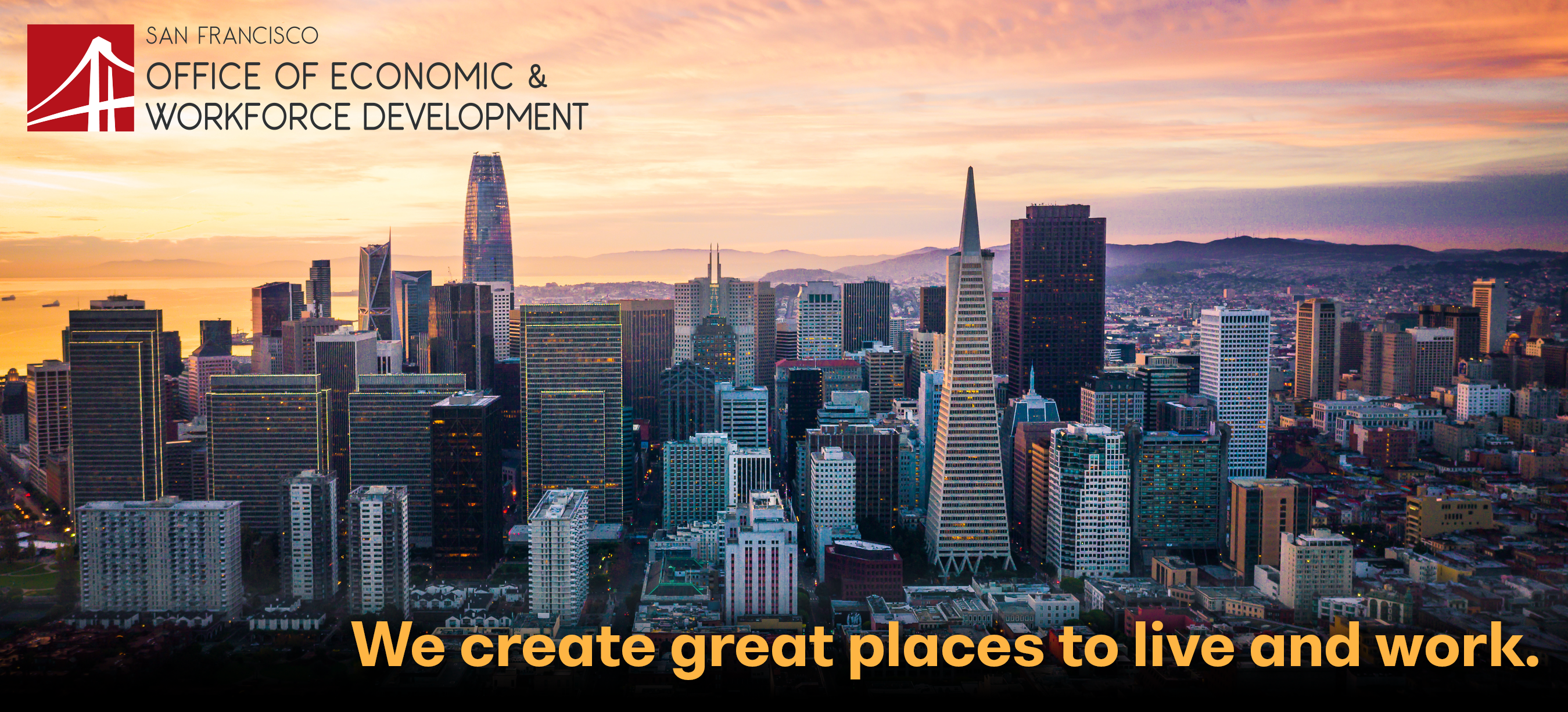 WHAT WE DO

OEWD's programs and initiatives are responsible for making our neighborhoods more diverse, healthy, and vibrant, and creating a climate where businesses of all sizes can grow and prosper. Our mission is to improve opportunities and the quality of life for all San Franciscans. We help business owners navigate regulations, entrepreneurs find resources, jobseekers get hired, organizations acquire sustainable space, and much more. Learn more by calling 415-554-6969 or emailing oewd@sfgov.org. For press inquiries, please email OEWDpress@sfgov.org.

PROGRAMS & INITIATIVES

A diverse economy for a diverse city - growing prosperity, sector-by-sector
We assist the following sectors with industry-specific strategies aimed at growing and supporting the economic environment in which they operate. By targeting a wide range of sectors, we increase the strength of our economy, as well as the types of opportunities available for everyone. Contact a business development specialist to learn more.
21st century jobs for all - connecting employers and local talent
We coordinate the City's workforce system. Our programs are nationally recognized for their innovation and success in placing job seekers in sustainable jobs and strong careers, and helping employers find local talent and reduce recruiting costs. We prepare, train, and connect all San Franciscans to 21st-century jobs, including the unemployed, underemployed, and hard-to-employ. If you are looking for a job, beginning a new career, or seeking local workers, you've come to the right place.
Industries - Want to break into a new career? Select an industry below to learn about our free training and certification programs.
Specialized - Have unique requirements or challenges finding work? We can help!
DIVISIONS