Job Seeker Services
Job Seeker Services
Workforce Development connects job seekers in San Francisco with employment opportunities in growing industries.
Subscribe to Email Updates
Office of Economic and Workforce Development (OEWD) employs a sector strategy in developing job training programs. OEWD offers training to residents for entry level positions in high growth industries: Construction, Health Care, Hospitality, and Technology. Each sector academy integrates skill development, support services, and job development to prepare and place individuals for a range of jobs within these thriving industries. Each sector academy was developed in partnership with the industry and by using the most currently available labor-market information (LMI).
---
Job Center (NAPS & SAPS)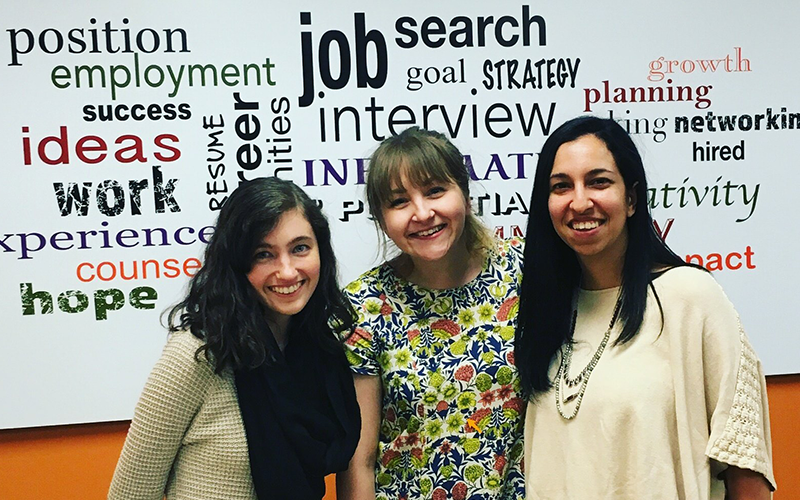 Get in-person information about our free training programs! OEWD supports numerous Neighborhood Access Points (NAPs) across the City and County of San Francisco that provide a seamless array of workforce services designed to assist jobseekers with finding employment as quickly as possible. NAPs provide services including career planning, job search assistance, interview preparation, training workshops, unemployment information, access to computers, and supportive services such as childcare and transportation. Providing more extensive services, the Comprehensive Access Point serves as a centralized entry point and resource for all workforce system services. Specialized Access Points offer workforce services for immigrants, veterans, and those with HIV/AIDS, mental health disabilities, hearing and communication challenges, and more.
More Info
Free training programs for job seekers
---
Specialized job seeker services for: