Noe Valley
The Noe Valley Community Benefit District known as the Noe Valley Association, provides cleaning, greening, and improved public spaces to the 24th Street neighborhood commercial district. Established in August 2005, the Noe Valley CBD includes 176 properties.
Annual Investments
Cleaning services
Streetscape improvements/greening
District marketing
Location
The Noe Valley Community Benefit District includes properties along six city blocks on 24th Street, between Church and Douglas Streets, in addition to the side street of buildings fronting 24th.
Downloads
District Map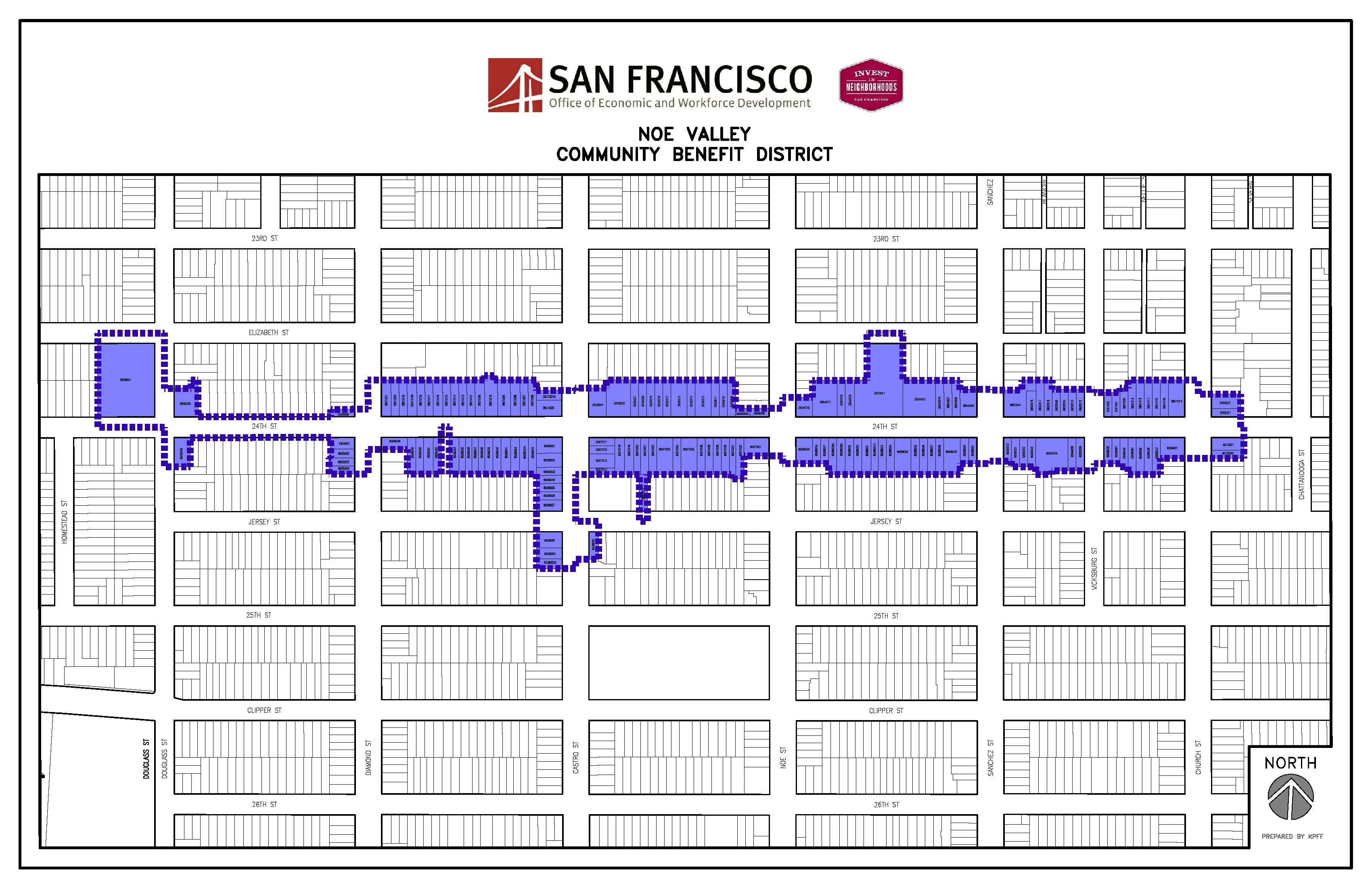 Please click the following link for a PDF version of the map.
Contact
Debra Niemann 
debranemo@gmail.com  
www.noevalleyassociation.org  
415-519-0093
1330 Castro Street, 
San Francisco, CA 94114