SF HELP Highlights

To date, San Francisco has distributed over $4.7m in loans to the San Francisco Hardship Emergency Loan Program (SF HELP) to support 159 small businesses.
The San Francisco Hardship Emergency Loan Program (SF HELP) was developed in collaboration with Main Street Launch and Mission Economic Development Agency (MEDA) to respond to financial instability caused by business disruption due to COVID-19. SF HELP loans up to $50,000 are zero-interest, with no fees, personal guarantees, or collateral requirements.
The program launched on April 4th, 2020, and has received over 3,000 inquiries, demonstrating an extensive need for access to capital among San Francisco small businesses. As of September 16th, 2020, nearly 70% of funds allocated to the program have been approved, helping retain over 500 jobs in predominantly women- and minority-owned businesses.
GOAL: Support diverse businesses in all neighborhoods
SF HELP is the City's largest COVID-19 financial relief program and was intentionally developed to reach businesses all across San Francisco. Businesses that received loans represent 30 neighborhoods across the city.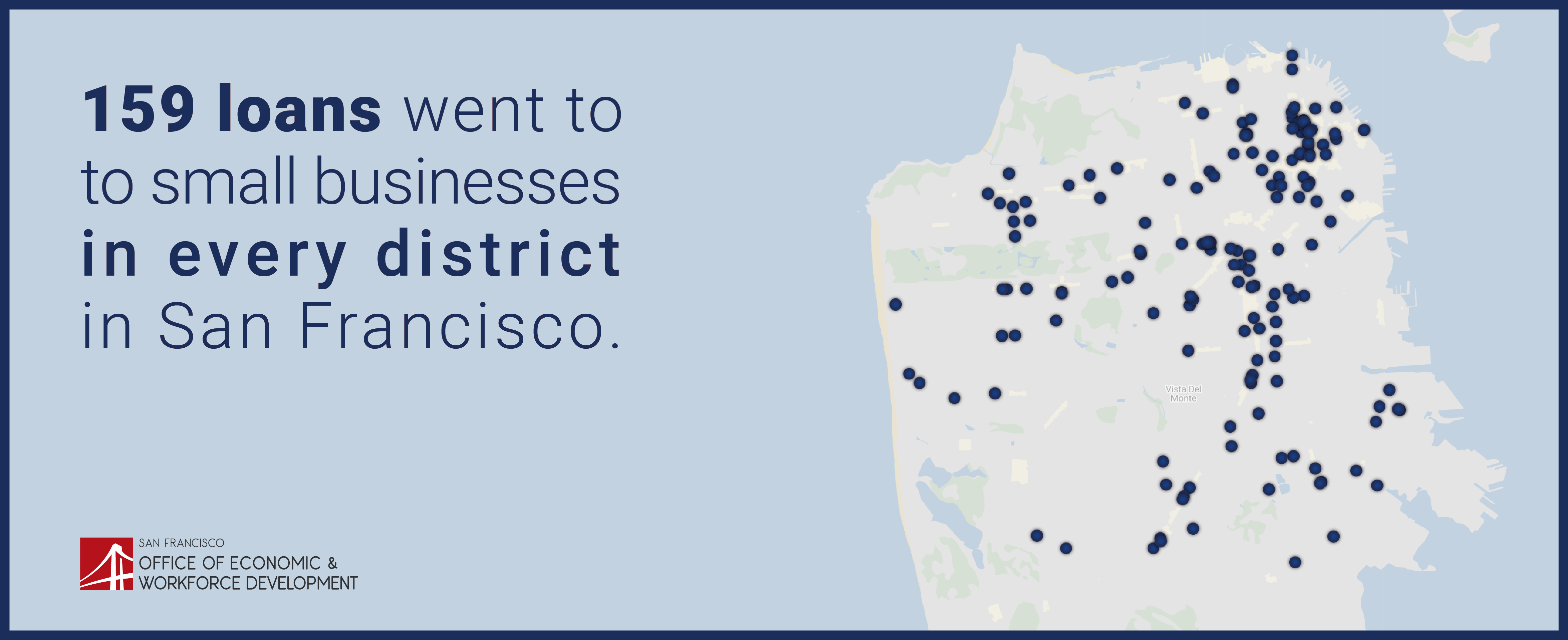 GOAL: Help businesses prevent layoffs and continue paying their employees
SF HELP was open to San Francisco businesses with up to 500 employees, with an annual revenue limit of $2.5M, enabling the program to support a larger total number of workers. One in five businesses that have received SF HELP loans have five or more employees.

 

GOAL: Extend access to City financial relief to all business types
SF HELP has reached businesses in more industries than any other City COVID-19 financial relief program. Businesses across 24 sectors including Bars, Dry Cleaners, Health Services, and Manufacturers, have received loans.


GOAL: Provide targeted financial support to women and entrepreneurs of color.
SF HELP aimed to serve historically underserved communities and reach women- and minority-owned businesses who traditionally have more limited access to capital. To date, the program has successfully supported 135 women- and minority-owned businesses, representing 85% of loans awarded to date.