Top of Broadway
Established in 2013, the Top of Broadway Community Benefit District sits in the heart of the City of San Francisco's entertainment district. This exciting neighborhood is a cultural center featuring cafes, museums, nightlife, and retail. The CBD focuses on fostering a safer and more secure community, enhancing environmental quality and beauty, and reinforcing the viability of the economic base.
Annual Investments
District Identity
Sidewalk cleaning
Beautification
Streetscape improvements
Economic viability
Location
The Top of Broadway CBD is along parts Broadway Street and Columbus Avenue. 
Downloads
District Map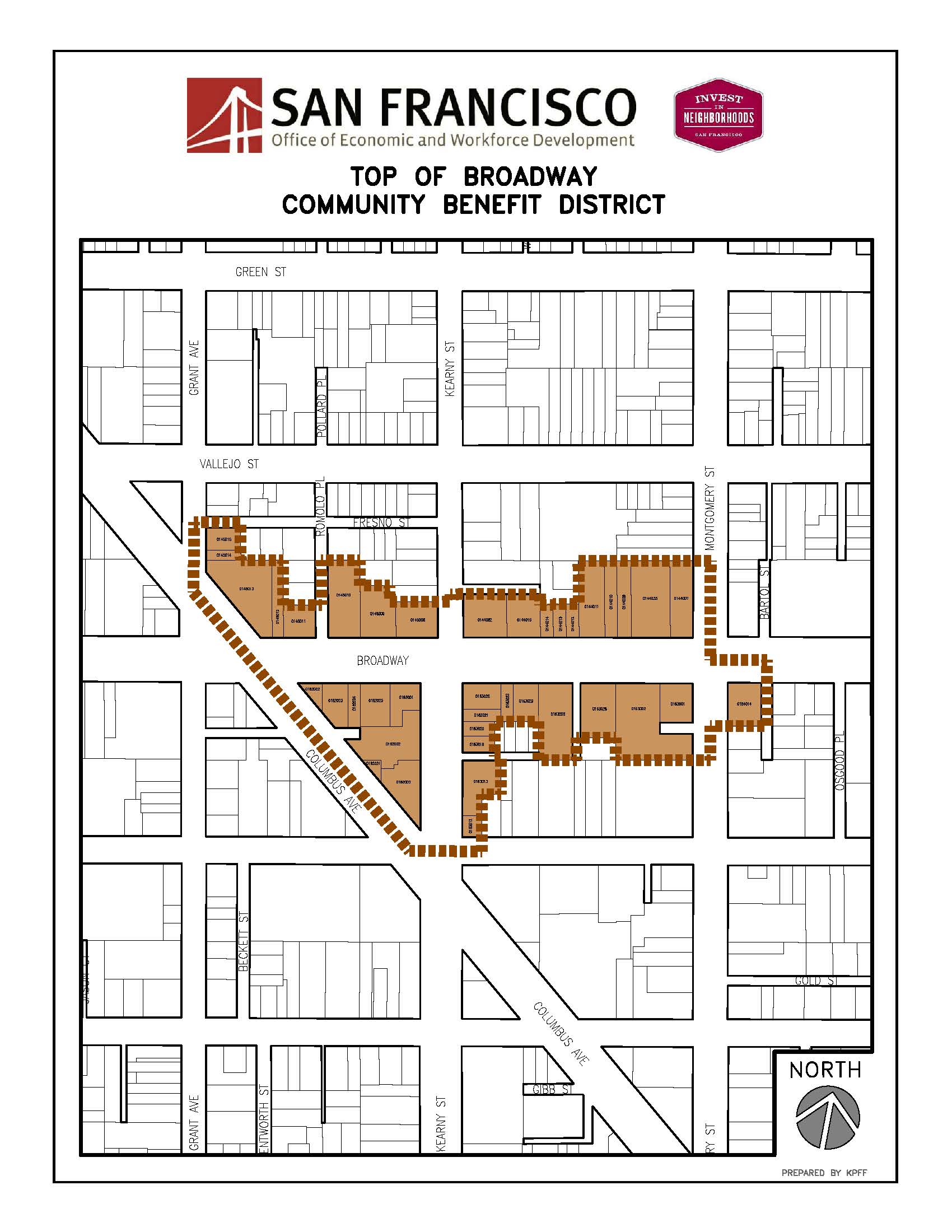 Please click the following link for a PDF version of the map.
Contact
Dominic Li Mandri, District Manager
dominic@newcityamerica.com
www.topofbroadwaycbd.org
250 Columbus Avenue, Suite 207, 
San Francisco, CA 94133