Union Square
Established in 1999, the Union Square business improvement district (BID) was the first in San Francisco. The BID was originally set up for a five year period, then renewed in 2004 for another five years. The recent 10-year reauthorization of the BID greatly expanded the district's boundaries, which now encompasses 2,980 parcels. The Union Square BID enhances the experiences of visitors to the area by continuing to provide the maintenance and public safety services originally offered. In addition, the BID will maintain Union Square's standing as a premier retail, hotel and theater district and favorite visitor destination through marketing, advocacy and beautification programs.
Annual Investments
Cleaning & sidewalk maintenance
Public safety (10 B Officer Program)
Community relations (Ambassador Program)
Streetscape Improvements & Beautification Programs
Marketing
Advocacy
Location
The Union Square BID covers approximately 27 whole or partial blocks of the Union Square area. Exterior boundaries include Kearny Street and Claude Lane to the East; varying Bush, Sutter, Post and Geary streets to the North; Mason and Taylor streets and Shannon Alley to the West; and Market Street to the South.
Downloads 
District Map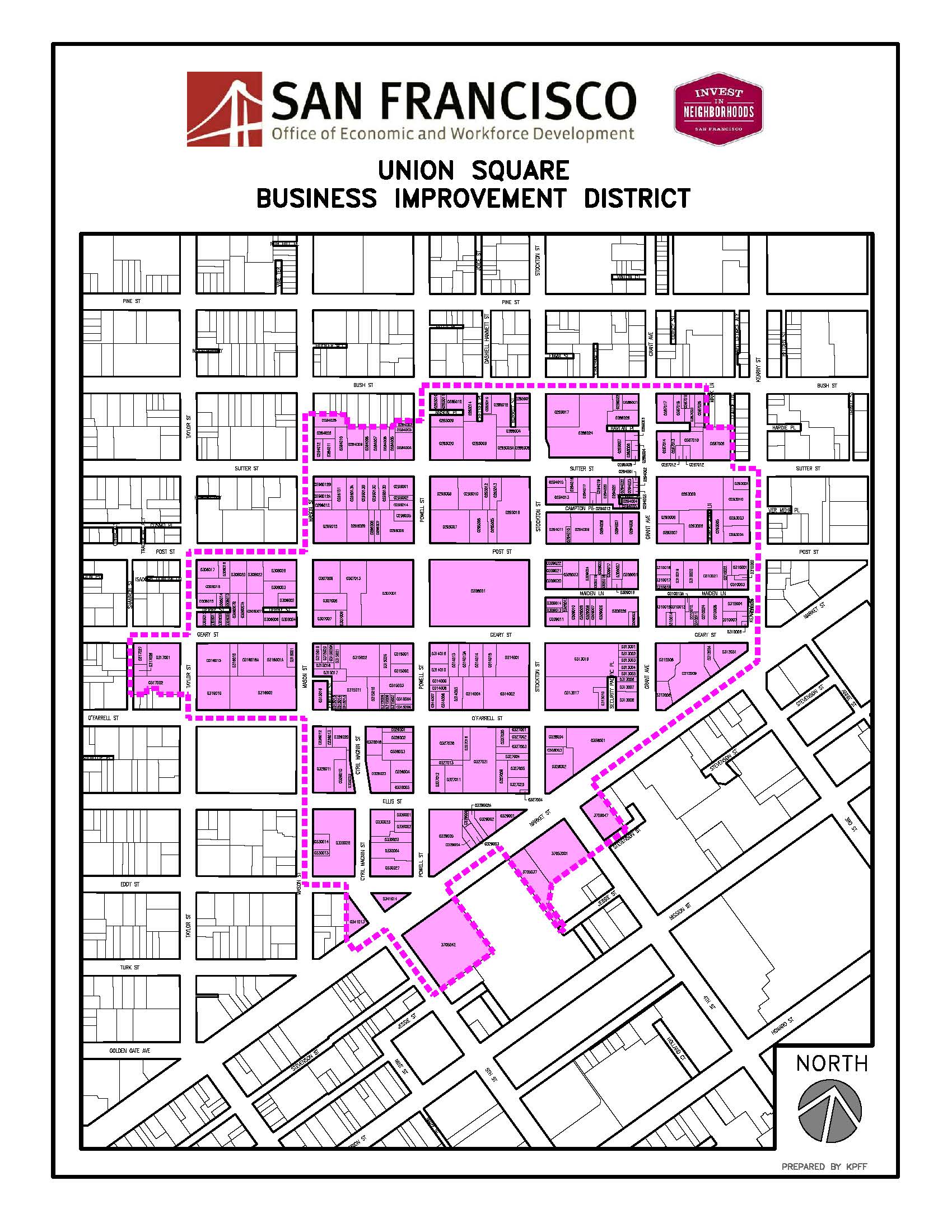 Please click the following link for a PDF version of the map.
Contact
Karin Flood, Executive Director 
Karin@unionsquarebid.com  
www.visitunionsquaresf.com/about-us 
415-781-7880 
323 Geary Street, Suite 203
San Francisco, CA 94102