Women's Entrepreneurship Mini-Grants Highlights

San Francisco has awarded over $160,000 in Women's Entrepreneurship Mini-Grants to support 77 women-owned small businesses.
The Women's Entrepreneurship Mini-Grants program launched on April 24, 2020 and closed on June 15, 2020, after receiving nearly 1,100 applications.
The program provided $2,000 mini-grants to women-owned businesses, many solo-operated, who may not have qualified for other government aid programs. View a list of the awardees. Businesses included family childcare, salons, gift shops, independent artists, and many others that were severely impacted when they had to close or reduce operations as a result of COVID-19.
OEWD worked in close partnership with Mission Economic Development Agency (MEDA) as our lead partner, as well as Wu Yee Children's Services and Southeast Asian Community Center. The Mini-Grants were made possible by repurposing existing City economic development funds to support immediate COVID-19 relief efforts. Community partners administered the funds, conducted outreach, and delivered the financial aid directly to qualifying businesses within these targeted areas.

GOAL: Support diverse women entrepreneurs in every district
The Women's Entrepreneurship Mini-Grants program aimed to reach diverse women business owners citywide, including non-English speakers and others who traditionally have more limited access to capital. Grant recipients were located in every district in San Francisco, and nearly two-thirds were people of color. We partnered with community-based organizations to offer application assistance in multiple languages, and as a result, more than half of business owners who received a grant award primarily speak a language other than English.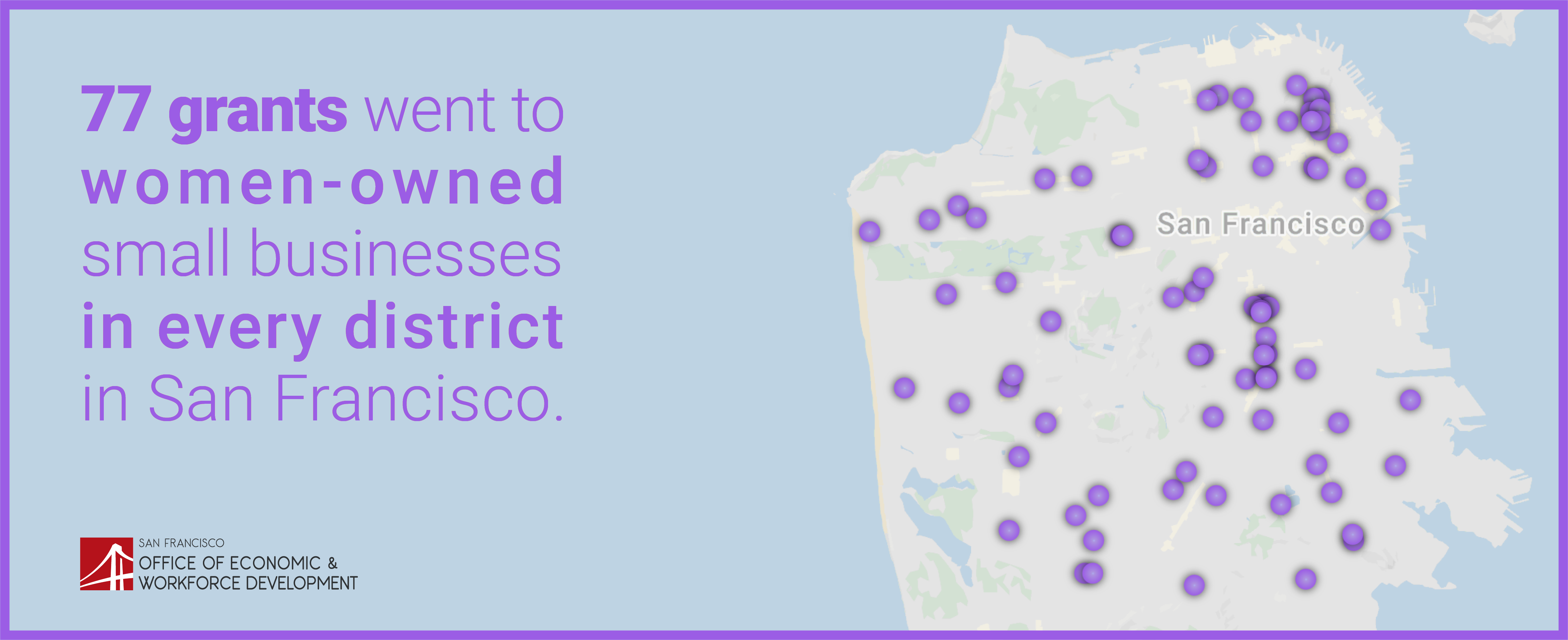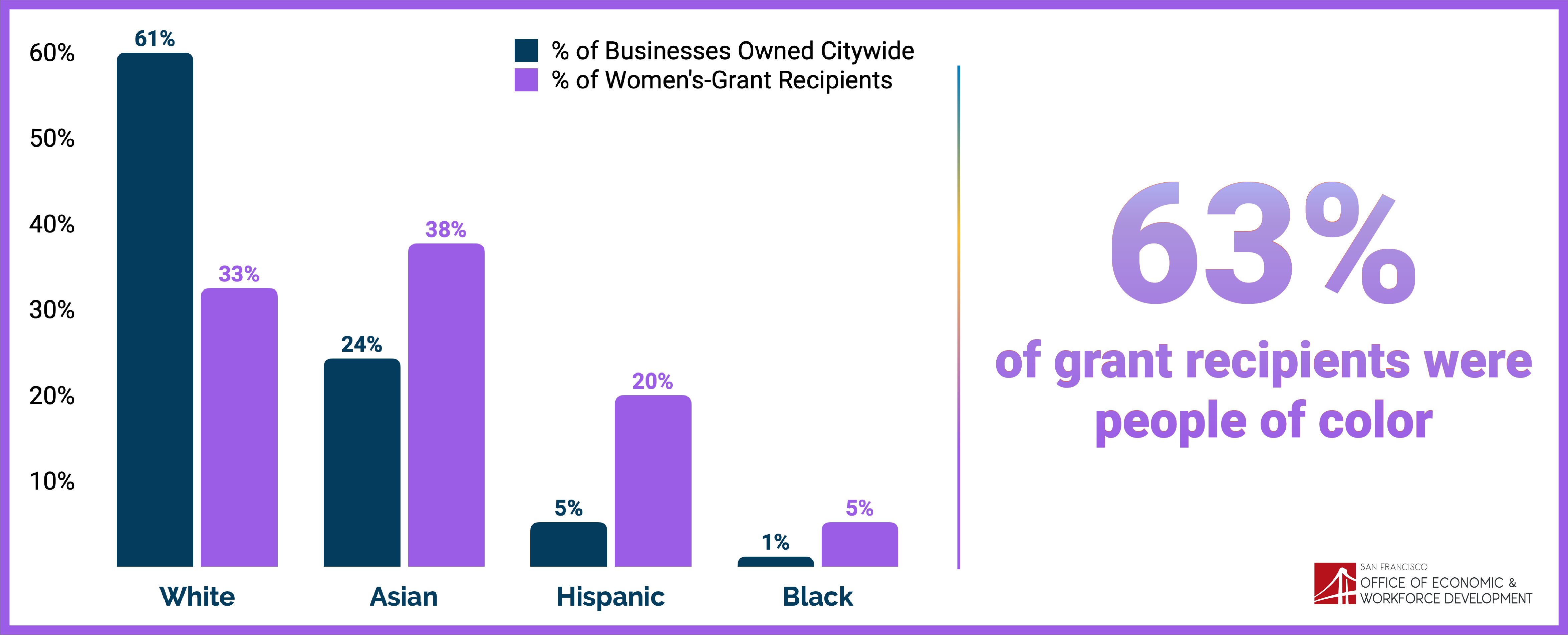 GOAL: Support the "workforce behind the workforce"
Childcare businesses, which are often women and immigrant-owned, allow workers in all types of industries to return to work. The Women's Entrepreneurship Mini-Grants program was designed with the goal of supporting these businesses.
 

GOAL: Support owner-operated non-essential businesses
Many owner-operated businesses have been excluded from other government relief programs despite significant loss of revenue due to the Shelter-In-Place order. The Women's Entrepreneurship Mini-Grants program was limited to non-essential businesses that were forced to close their doors due to City mandates.

< Previous Page Neighborhood Mini-Grants     SF HELP Next Page >