Yerba Buena
Established in 2008, the Yerba Buena Community Benefit District is the largest CBD in the City of San Francisco, representing over 1,550 properties. The CBD's success during its initial 7 year formation was validated when the district was renewed until 2030. This dynamic neighborhood is an urban cultural center featuring art galleries, museums, recreational and entertainment facilities, activities for children and families, housing, hotels and shopping. Anchoring the neighborhood is Yerba Buena Gardens, a spectacular public open space. The CBD focuses on fostering a safer and more secure community, enhancing environmental quality and beauty, and reinforcing the viability of the economic base.
Annual Investments 
Safety & security
Cleaning & maintenance
Marketing, promotion & district identity
Streetscape improvements
Economic viability
Location
The Yerba Buena CBD is located between 2nd and 5th, and Market and Harrison streets.
Downloads
District Map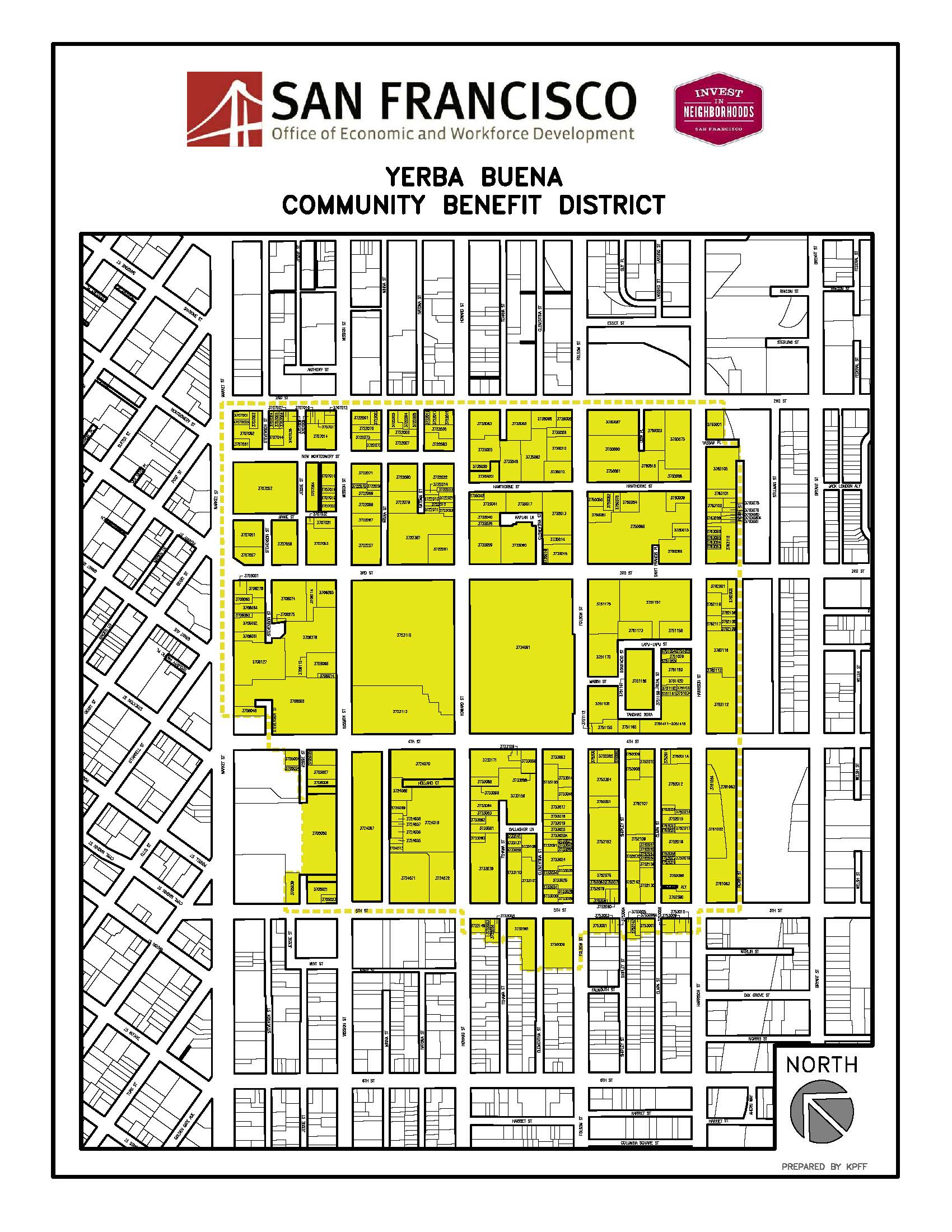 Please click the following link for a PDF version of the map.
Contact
Cathy Maupin, Executive Director
cmaupin@ybcbd.org 
www.visityerbabuena.org/  
415-644-0728
5 Third Street, Suite 914,
San Francisco, CA 94103