About Workforce Development
The Workforce Development Division of the Office of Economic & Workforce Development (OEWD) coordinates the San Francisco Workforce Development System, which is a network of public, private, and nonprofit service providers that serve San Francisco jobseekers and employers. We offer San Francisco employers services and assistance to attract, grow and retain a diverse workforce.
Workforce Development connects jobseekers in San Francisco with employment opportunities in growing industries such as Technology, Health Care, Hospitality and Construction. We provide industry aligned job training and access to job search assistance at community based neighborhood access points throughout the City, to help provide employers with skilled workers. View the Workforce Strategic Plan. 
The Workforce Development Division is led by Michael Carr.
Workforce Development strives to ensure that San Francisco has a qualified workforce that attracts, retains and expands industries and enhances the quality of life in the City.  To that end, the Workforce Development Division has developed several strategies and initiatives that align with our mission to strengthen and increase the competitiveness and vitality of San Francisco's workforce.  A key initiative in supporting jobseekers is the network of Neighborhood Access Points located throughout San Francisco (click for the

NAP & SNAP Flyer).
OEWD's Training Programs are designed to provide jobseekers with a full spectrum of services necessary to develop skills, gain industry experience and knowledge, and secure employment in that industry, while accessing all "wrap-around" services available through the workforce system.   Each sector program is a coordinated "hub" for jobseekers interested in pursuing a career in the relevant sector, with clear pathways to an array of available training and service options for individuals from a variety of educational and employment backgrounds:
We also provide services for Veterans, People with Disabilities, Young Adults and Re-Entry. 
Workforce Development offers San Francisco employers the services and assistance they need regardless of where they are in the business cycle.  With access to thousands of local jobseekers from diverse backgrounds and with all levels of education and experience, we can work with you to recruit the talent you need. As the demands of your worksite change, we can assist in identifying retraining options for your workforce. In addition to finding talent, we also provide resources for mass layoffs. Click here to learn more about Employer & Business Services.
If you are a current grantee or contractor of Workforce Development, or you would like to become a grantee or contractor, please click here to get detailed information on becoming a City Vendor, WIOA Directives, CDBG Procedure Forms, WIOA Procedures and Forms, OEWD Finance Resources and more.
The San Francisco Workforce Investment Board (WISF) is designated as San Francisco's Workforce Investment Board.  The mission of the WISF is to provide a forum where businesses, labor, education, government, community-based organizations and other stakeholders work together to increase their collective capacity to address the supply and demand challenges confronting the workforce.
Specifically the WISF is responsible for:
Establishing the direction of workforce development in support of San Francisco's vision for economic competitiveness.
Creating strategic workforce connections between industry, business, labor, educational institutions, and community based organizations to serve the needs of workers and employers in the region.
Providing job seekers with education and training needs to achieve self-sufficiency.
Creating a framework to merge public and private resources and expertise to create an integrated workforce development and business service system.
For more information about WISF, click here.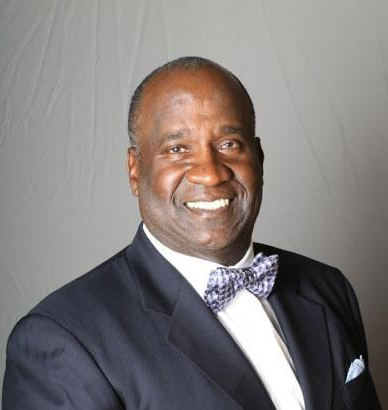 Michael Carr serves as the Director of the Workforce Development Division as part of the Office of Economic and Workforce Development, San Francisco's leader in supporting the City's workforce development system.
He is dedicated to the development and successful implementation of workforce programs, initiatives and strategies to train, prepare and connect San Francisco residents to jobs growing in local, high-demand industries. He leads a skilled and talented team of workforce professionals as they serve the City's local residents and employers.
An experienced leader with over twenty years in global, corporate, and executive management roles, Michael has a keen eye for strategic, financial and tactical leadership. He served as Commissioner for the City and County of San Francisco, and as Chief Financial Officer for the City and County of San Francisco Finance Corporation. Additionally, he is active in the San Francisco Shared Schoolyards Project under the leadership of Supervisor Mark Farrell to provide a safe, clean place for children and families to play and gather on the weekends.
Michael graduated from Augusta State University in Augusta, Georgia, earning a Bachelor's Degree in Business Administration. A humanitarian at heart with a passion for serving a diverse community, Michael is proud to serve as OEWD's Director of Workforce Development.