Tenderloin (Renewed and Expanded)
With approximately 800 parcels represented, the Tenderloin Community Benefit District is one of the largest in San Francisco. Initially established in 2005, the CBD focuses on beautifying the area by hiring and training local residents to implement cleaning services through its contract with the Clean City Coalition. In addition, the CBD works in collaboration with the New Tenderloin Coalition to implement public safety programs. Organizing members also host neighborhood community-building and promotional events. The district was renewed for another 15-year term in June of 2019. The new term will expire on June 30, 2034 with services to begin in January, 2020.
For more on the current term that will expire on June 30, 2020, please click here. 
Annual Investments
Cleaning & maintenance
Block safety groups
Marketing and district branding
Greening and public space activation
Location
The Tenderloin CBD is located between Polk, Larkin, O'Farrell, Mason, Market and McAllister Streets.
Downloads
District Map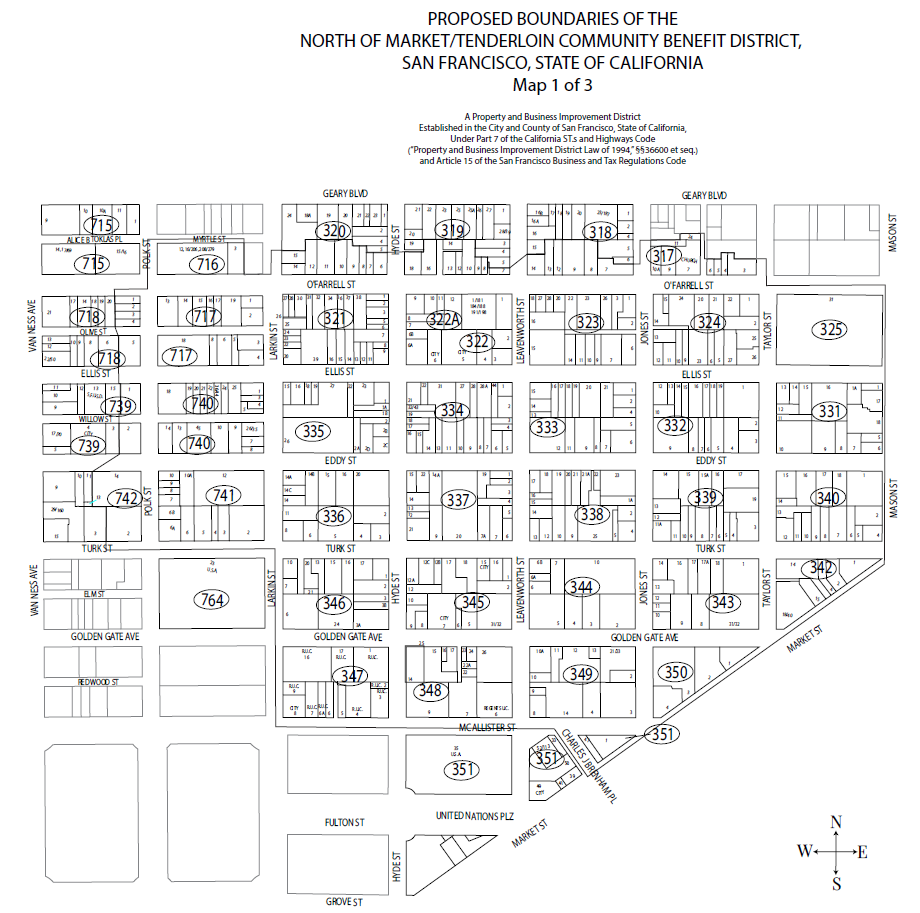 Please click the following link for a PDF version of the map.
Contact
Simon Bertrang, Executive Director
simon@tlcbd.org
www.tlcbd.org  
415-292-4812
512 Ellis Street
San Francisco, CA 94109